University of Georgia - College of Engineering
Home ›
USA ›
University of Georgia - College of Engineering
Committed to a new generation of engineers
Learning + Discovery + Innovation
Understanding that 21st century engineers require more than technical knowledge, we equip students with an understanding of the social and economic impact of their work, the ability to communicate their ideas to a wide variety of people, the ability to work effectively in teams, and the skills to provide leadership in solving society's grand challenges. Our students are immersed in hands-on learning through design-based classroom and field experiences, undergraduate and graduate research, study abroad, co-ops and internships. The UGA College of Engineering offers eight undergraduate and seven graduate degree programs. We also offer a variety of dual degrees and combined bachelor's and master's degrees.
2,200 Undergraduate and graduate students
94% of Graduates found employment within six months of graduating
8 Faculty members have won National Science Foundation CAREER Awards
$60K Average starting salary of graduates with a BS degree

Vision
A premier engineering program in a comprehensive land-grant university
The College of Engineering at the University of Georgia will become a recognized Thought Leader for 21st-century engineering programs that integrate research, service and teaching missions through a consistent focus on solutions that make a positive difference in people's lives.
Mission
The College of Engineering at the University of Georgia is a community of visionary researchers, educators, and learners embedded in a land-grant liberal arts university. Our overriding priorities are to:
Create a vibrant environment for learning, discovery, and innovation that relies on teamwork, leadership, and effective communication.
Reshape the impact of engineers for the 21st century by inspiring students to reach their full potential,
Create breakthroughs by excellence in education and research, and
Pursue bold, collaborative research to identify and solve the challenges of our time.
These efforts are motivated by our resolve to help make a purposeful and rounded contribution to help bring about a more capable, responsible and resilient global society.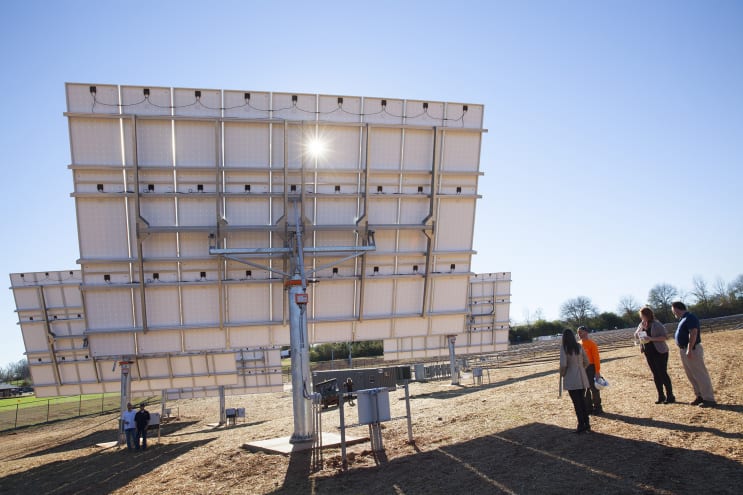 Communities of Learning, Discovery, and Innovation
Our college values the creation of communities of learning, discovery, and innovation.
These communities are based on the following core values and foundational elements:
Core Values
Collaboration
Knowledge and Expertise
Accessibility, Diversity, and Inclusion
Agility, Adaptability, and Resiliency
Integrity, Transparency, Ethics
Foundational Elements
Culture
People
Infrastructure
Systems and Processes
The mission, vision, core values and foundational elements for the college were adopted by the dean's office based on the input of the strategic planning working group, spring 2017.
Innovation in Instruction
Double Dawgs
The Double Dawgs program gives ambitious and motivated students a competitive advantage in today's knowledge economy by earning both a bachelor's degree and a master's degree in five years or less.
Experiential Learning
Experiential learning gives students hands-on opportunities to connect their academic foundations to the world beyond the classroom, through creative endeavors, study abroad and field schools, internship and leadership opportunities, faculty-mentored research, and service-learning.
Engineering Education Transformations Institute
The Engineering Education Transformations Institute serves to infuse a culture of engineering education scholarship, research, and innovation throughout all administrative units and the 15 degrees programs in the University of Georgia College of Engineering.
Innovation in Research
UGA Engineering Research
Finding solutions to the grand challenges of our time. That's our commitment. Learn more about the ground-breaking research our world-leading faculty is conducting and explore our labs and research facilities.
Innovation + Discovery
Our framework of Innovation and Discovery Challenge Clusters promotes interdisciplinary research, education, and service by leveraging the University of Georgia's strengths as a top-20, liberal arts, a land-grant institution. Our research reaches across traditional academic boundaries.
Locations
Athens
Address
597 DW Brooks Drive
30602
Athens
,
Georgia
,
USA