David Tvildiani Medical University
About DTMU
David Tvildiani Medical University is the first nongovernmental medical university in the region; our mission is to provide higher education in medicine that is based on science and best international practices. We believe that educated people help raise society's awareness, destroy stereotypes and create freedom in the society that is based on morals and intellectual independence. Enlightened people reduce poverty, increase healthcare accessibility and effectiveness in the world, take care of the environment and together they create common welfare.
MD Program
The 6 year MD program is divided into 3 stages:
Basic Medical Sciences (2.5 years);
Clinical Sciences (2.5 years) and
Clinical Clerkship (1 year).
The structure and format of the MD curricula and the teaching management system are original, holding the copyright. They are specially designed to increase the efficiency and comprehensibility of the learning process: Modules are integrated into organ – system-oriented rotations. An academic year consists of 40 instructional weeks (240 instructional days) divided into two 20-week fall and spring semesters. The semesters are separated by holidays. Based on ECTS (Europe Credit Transfer and Accumulation System) 30 credits are attached to the workload of each 20-week semester. Thus, one academic year comprises 60 credits; one credit equals 30 working hours, 16 hours of which are contact hours and 14 hours are intended for student's independent work. The learning process is conducted 6 days a week, 4 hours a day. Each rotation is concluded by a complex test – quiz. Student knowledge assessment is performed by computer-based testing that ensures maximal objectiveness.
System oriented MD Program with e-PBL
Since 2014-2015, a new, "Problem Based Learning" (PBL) format MD program has been accredited at DTMU. The program has been developed within the framework of the ERASMUS University project - "Establishment of the Supra-Regional Network of the National Centers in Medical Education focused on PBL and Virtual Patients". The Program duration is 6 years and consists of 376 credits. New teaching methodology - Problem (patient case, scenario) Based Learning has been implemented at Basic (theoretical) medical sciences teaching, which will assist in:
Learning of basic medical sciences in context,
Increase in readiness for next study stages (clinical stage of the program, postgraduate/ residency programs) and medical practice.
Why Choose DTMU
More than 30 years of experience in training of highly skilled medical professionals
A unique teaching program that complies with modern international standards
More than 200 of our graduates are working as leading medical professionals in some of the best clinics in the world
Specifics of the teaching program at DTMU enable the students to pass the residency exams before graduating.
Clinical training conducted in the best hospitals with JCI accreditation
Financial support for international licensing examinations for best students
Constant improvement in the quality of research and management
Full support of students and academic staff in order to maximize their potential
USMLE Based Syllabus
The teaching program at DTMU is composed in full accordance with U.S. standards. This is extremely beneficial for those students who intend to continue their careers in the United States. Additionally USMLE coaching classes are conducted at DTMU that are completely free of charge.
Worldwide Recognition
Over the course of its 30-year history, DTMU has succeeded in receiving recognition from international organizations such as WHO (World Health Organization), WFME (World Federation for Medical Education), ECFMG (Educational Commission for Foreign Medical Graduates), M.C.I. (Medical Council of India) and many others. Recently DTMU became a part of EQAR (European Quality Assurance Register for Higher Education) as well. All of this, together with the vast amount of knowledge and skills that our teaching program gives our graduates allows them to continue their careers in the leading medical institutions of the world. Currently, DTMU has hundreds of graduates that are practicing medicine at the highest level worldwide.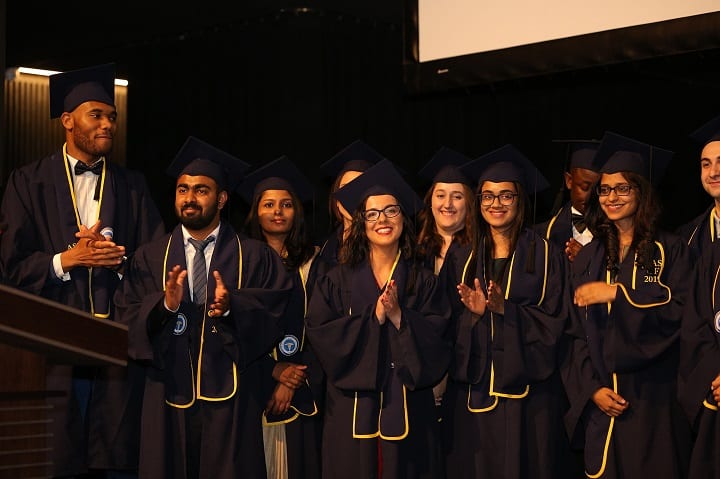 University Campus
Newest addition to DTMU is our recently constructed Rustavi Campus that offers superior conditions for learning, research, and recreation as well. Located in the peaceful suburb of Tbilisi it is equipped to the highest modern standards and provides affordable accommodation to the foreign students of DTMU.
Vibrant and interesting student life
DTMU has multiple student organizations that aim to provide support in all aspects of student life. Participation in local and international conferences and research seminars is highly encouraged.
DTMU also has several sports teams that compete with great success in local and international competitions.
Scholarships
Every student has the opportunity to receive from 25 up to 100% scholarship based on their academic results. Beneficiaries of the scholarship, as well as the amount, are determined based on the results of the first year of studies.
Easy and Expeditious Admission Process
We have worked hard to minimize bureaucracy and make admission to DTMU seamless and fast. Our students are not required to pay any admission fees and the documentation requirements are minimal.
Tuition/Accommodation fees
Annual tuition fee at DTMU is 8000 USD
Annual accommodation fee is starting as 3000 USD, (full board)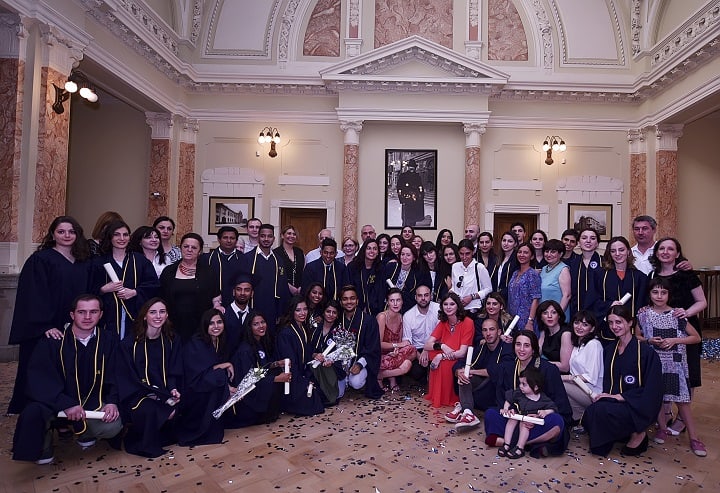 Locations
Tbilisi
Address
ლუბლიანას ქუჩა,2/6
0159
Tbilisi
,
Tbilisi
,
Georgia