MSc in
Master of Science in Neuroscience and Cognition
Utrecht University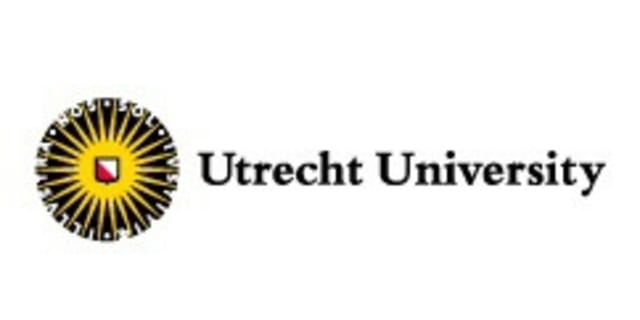 Program Outcome
Why you Should Study Neuroscience and Cognition at Utrecht University
It offers a unique combination of clinical and preclinical neuroscience and cognition;
Over 200 principal investigators participate and offer research projects and supervision;
Keep up with the latest developments in human and rodent functional neuroimaging, deep-sequencing of human genetic material, and other state-of-the-art techniques;
Two extensive research projects provide the possibility to learn and train several techniques and topics and offers the best route to become a successful Ph.D. student.
Curriculum
Tracks
Experimental and Clinical Neuroscience
In the Experimental and Clinical Neuroscience track, you will use state-of-the-art techniques to study the development, functioning, adaptation, and pathogenesis of the central and peripheral nervous systems. Research projects include the entire range of neuroscience topics from the level of the gene to the whole organism – from humans to animals and from ethology to behavioral disorders. The course content examines these topics on the molecular, cellular, network, and behavioral levels, focusing on patients with neurological and psychiatric conditions as well as the associated animal models.
The interdisciplinary setting at the Utrecht Science Park campus hosts a unique density of top genetic, molecular, and cellular neuroscience groups involved in fundamental, clinical, and pharmaceutical neuroscience research. Many research groups have a multinational composition, which offers students the opportunity to be trained within a highly internationalized environment. You also have the option of completing your second research project abroad to gain more exposure to and experience with international research teams.
Cognitive Neuroscience
The Cognitive Neuroscience track focuses on the relationship between the central nervous system and cognitive abilities. In your research projects, you may examine how the normal system functions and to try to understand perception and motor behavior in terms of the physical properties of the environment, or you might study the consequences of neuropathology on memory or attention. Taken together, this approach may lead to a better understanding of both normal and disordered functioning.
Research terms study the cognitive functions of the brain using behavioral experiments in combination with a variety of brain-related techniques (e.g. fMRI, EEG, and TMS). The research is embedded in internationally renowned institutes, such as the Utrecht Institute of Linguistics and the Helmholtz Institute Utrecht. Comparative research on cognitive mechanisms in animals takes place in the Behavioural Biology and the Animals in Science and Society groups. This track also offers you the opportunity to complete part of the program abroad.
Career Opportunities
Career Outlook
A Master's degree in Neuroscience and Cognition offers you many career prospects. Graduates continue on to universities and research institutes, teaching hospitals, and the pharmaceutical industry. They may hold policy and management positions in the science, industry, and healthcare sectors.
In general, graduates will find employment in/at:
Teaching hospitals (disease-oriented research)
Research institutes (fundamental research in the various areas of the neurosciences)
Pharmaceutical industry (research and development)
Science, industry, and healthcare sectors (policy and management positions, applied science and design)
Clinical settings (neuropsychologist, clinical physicist)
Academic careers
Over the past years, 95% of all students in the Master's program Neuroscience and Cognition were already employed before graduating. Of these, 25% were approached for a Ph.D. project by one of the research institutes in Utrecht.
Graduates have many career opportunities, such as:
Researcher (as a Ph.D. student) in one of the academic hospitals (disease-oriented research)
Researcher (as a Ph.D. student) in a research institute, either national or international (fundamental research in the various areas of the neurosciences)
The pharmaceutical industry provides ample opportunities (research and development)
Policy and management functions in science, industry, and healthcare
Clinical settings (neuropsychologist, clinical physicist)
Admissions
How to apply?
Our application process is done online. Please visit our website for more information on the application process.
Introduction
Utrecht University
Founded in 1636, Utrecht University is an esteemed international research university, consistently positioned number one in The Netherlands, 14th in continental Europe and the worldwide top 100 of international rankings, and member of the renowned European League of Research Universities.
Innovative and internationally oriented academic community
Joining Utrecht University as a student will make you part of an innovative and internationally oriented academic community — that brought forward no less than 12 Nobel Prize winners - engaged in cutting-edge and multi-disciplinary teaching and research. Utrecht scientists who have made an outstanding contribution to society include Nobel Prize winner Christiaan Eijkman, one of the discoverers of vitamin; neuropharmacologist David de Wied, who won national and international acclaim for his discovery that neuropeptides (small proteins) control brain activity and behaviour; and the latest Nobel Prize winner Gerard 't Hooft, a prominent scientist in the field of theoretical physics. They also include Johanna Westerdijk, the first female professor in the Netherlands.
Personal and interactive teaching
At Utrecht University you will experience a model of quality education that stands for personal and interactive teaching based on critical reflection and debate, flexibility and a level of choice for students, as well as permanent professional development for lecturers.
Students and Programmes
Utrecht University counts over 30,000 students from 118 countries. You can choose among 10 English-taught Bachelor's programmes and almost 100 English-taught Master's programmes - the widest range of English-taught graduate programmes in the Netherlands. Bachelor's programmes are 3-year programmes leading to a Bachelor's of Arts degree (BA) or Bachelor's of Science degree (BSc). Master's Programme at Utrecht University is a 1- or 2-year programme leading to a Science degree (MSc), Arts degree (MA) or Laws degree (LLM). On top of a Master's Programme, you can take part in the Young Innovators Programme: a selective 15 ECTS honours course at a graduate level.
Professional field
The connection with the professional field is consistently embedded in the curricula of UU master's programmes. A Career Services centre will support your transition into the Dutch or international postgraduate job market.