MSc in
Master of Science in Molecular and Cellular Life Sciences
Utrecht University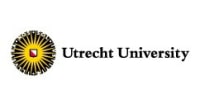 Program Outcome
You will develop extensive knowledge about cellular processes such as cellular signaling, membrane biogenesis, and intracellular transport. You will also learn skills and methods to study the molecules involved in these processes by using biochemistry, structural biology, cell biology, biophysics, computational biology, proteomics, and genomics. The program offers you the flexibility to choose any specialization within the field of molecular and cellular life sciences.
Curriculum
Tracks
Within this Master's program you can choose one of three tracks:
Genes to Organisms
This track is particularly suited for students who are interested in how organisms function, develop and interact with their environment, and how genetic differences influence the molecular mechanisms underlying a broad range of biological processes.
You will learn how molecules function in an organized and coordinated manner in cells, in tissues, and ultimately, in the entire organism. You will expand your knowledge through theoretical courses and during internships working on how diverse biological processes, e.g. development, immunity, and responses to the environment, function from the level of genes to the level of the whole organism. Research is performed on a wide variety of model organisms, from bacteria to fungi, and from plants to Metazoan animals (C. elegans), using genetic, genomic, bioinformatic, molecular biological, cell biological, and physiological approaches. You will learn and understand how fundamental scientific knowledge is translated to applications in Medicine and Biotechnology.
Molecules & Cells
This track is for students with a keen interest in understanding and advancing our knowledge of cellular processes at the molecular level.
You will acquire an advanced theoretical framework in order to understand how different biomolecules, such as proteins, nucleic acids, or lipids, work inside living cells, and how molecular processes can be affected by drugs to treat diseases. You will perform research focusing on important biological questions at the frontiers of Biochemistry and Cell Biology, gain in-depth experimental expertise and learn to critically evaluate relevant datasets. This will allow you to address a broad range of biological problems by selecting and applying appropriate experimental or computational methods available in the fields of Biochemistry, Cell Biology, Biophysics, Bioinformatics, and (Computational) Structural Biology.
Biophysics & Molecular Imaging
This track is for students with a keen interest in in-depth understanding, application, and development of advanced experimental and computational methods to study biomolecules and/or biological processes.
After having finished the 'Biophysics and Molecular Imaging' track successfully, students have acquired an advanced theoretical framework, allowing them to understand the fundamentals of advanced biophysical methods such as mass spectrometry, NMR, X-ray crystallography, electron microscopy, and various optical microscopy methods. Students will have gained in-depth expertise allowing them to apply one (or more) of these methods and contribute to their development.
Career Opportunities
After Graduation
After graduation, students receive a Master of Science degree in Chemical Sciences or Biological Sciences from the Molecular and Cellular Life Sciences Master's program. Program graduates will be qualified for research positions in the fields of cell biology, structural biology, biotechnology, medical chemistry, and genomics/ proteomics, either in the academic world or at pharmaceutical or biotech companies.
MCLS graduates have excellent job prospects at universities, research institutes, and business organizations, ranging from large pharmaceutical industries to start-up biotech companies. Around 60% of all MCLS graduates are offered a Ph.D. student position before ending their program.
Academic Careers
The Molecular and Cellular Life Sciences program is focused on research; most of our graduates pursue a research career as Ph.D. students. Some stay at Utrecht University for their Ph.D. research, while others obtain a position at one of the other universities in the Netherlands. A number of students are doing their PhDs in other countries. We have alumni in the EMBL in Heidelberg and at the ETH in Zurich, but also in Germany, Sweden, Belgium, the USA, and other countries.
Professional Careers
A small percentage of MCLS graduates begin their careers in the research department of a company such as DSM, Galapagos, or Crucell. Other careers that students pursue include working with the European Patent Office or joining a consultancy company.