MSc in
Master of Science in Epidemiology Postgraduate Online
Utrecht University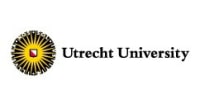 Ideal Students
The MSc Epidemiology program is designed for professionals already working in the field who would like to further develop their research skills. The program also provides a strong foundation for scientists starting a career in clinical or epidemiological research.
Program Outcome
The aim of the program is to provide you with extensive knowledge and practical skills in patient-oriented research design, implementation, quantitative analysis, and its application to clinical medicine and public health. The gained knowledge and skills form a solid basis for health research and disease control programs.
Curriculum
The program consists of core courses (20 EC), specialization courses (14 EC), and a research project (56 EC).
Core courses
You will start your MSc Epidemiology Postgraduate Online Master program with 8 core courses (20 EC). In your first year, you will learn all about the basic concepts of epidemiology and statistics. You will also have the opportunity to improve your general academic skills, such as writing high-quality research proposals or successfully presenting your academic poster at scientific congresses.
Specialization courses
During the first months of the program, you will choose your preferred specialization track. The program offers specialization tracks in Clinical Epidemiology, General Epidemiology, and Veterinary Epidemiology. In each of the tracks, you will study the required specialization courses. In addition to these courses, you will be able to choose from several elective courses to reach a total of 14 EC for your specialization track.
Research project
The research project is an individual project which is conducted within the research theme of departments and institutes from Utrecht University (UU) or University Medical Center Utrecht (UMC Utrecht). A staff member of Utrecht University, the UMC Utrecht of an affiliated institute will supervise the research project. Research may cover a wide variety of topics such as human or veterinary infectious disease, cardiovascular disease, oncology, pharmacology, occupational health risk, and many more topics of clinical or public health relevance. The projects may include fundamental or clinical-based research. The research project is finished by an oral presentation and by writing a scientific paper.