MSc in
MSc Human Nutrition
University of Surrey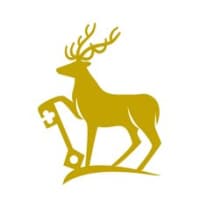 Introduction
Why choose this course
The modern world needs graduates who can accurately represent, explain and further develop nutritional science.
Our superb facilities and reputation in this field mean our MSc in Human Nutrition will equip you for a successful career in this field. Supported by internationally renowned researchers, you'll have the exciting opportunity of conducting an original research project in your chosen area of nutrition.
The Queen's Anniversary Prize for Higher and Further Education, the highest accolade for any academic institution, was awarded to us in recognition of our impact in the field of food and nutrition in both teaching and research.
What you will study
Our MSc in Human Nutrition will develop your knowledge and scientific research skills to an advanced level and fuel your interest in this fascinating and vital discipline.
You will develop a deep understanding of current issues in the field of human nutrition. Our teaching emphasises the evidence-based links between diet, health and disease, supported by a full appreciation for the nutritional mechanisms involved.
Our excellent reputation with the industry and the nutrition profession will help you develop the skills required to pursue a successful and rewarding career. This course is also accredited by the Association for Nutrition, allowing you to enter the UK Voluntary Register of Nutritionists once you graduate.
Professional recognition
MSc - Association for Nutrition (AfN)
Accredited by the Association for Nutrition (AfN) for the purpose of eligibility for Direct Entry Registration at Associate Level with the UK Voluntary Register of Nutritionists (UKVRN).
Study and work abroad
There may be opportunities to acquire valuable European experience by working or conducting research abroad during your degree or shortly afterwards. It is possible to do this in the summer period with an Erasmus+ grant working on your dissertation or as a recent graduate. In order to qualify your Erasmus+ traineeship must be a minimum of two months.
Why choose to study human nutrition?
At Surrey, we've long been regarded in the UK and beyond for our excellent teaching in nutrition and dietetics through our long-running and successful undergraduate and postgraduate courses.
Staff in our Department of Nutritional Sciences have internationally recognised expertise in areas such as diabetes, lipid metabolism, cardiovascular risk, bone health, Vitamin D, selenium and iodine, non-alcoholic fatty liver disease, obesity and energy balance.
You'll be taught by a variety of lecturers who are actively researching the topic being covered or who have a wealth of experience in that particular area. You will also have the opportunity to complete an independent research project, guided by a dedicated and experienced supervisor. Projects are available across a range of topics representing the strength and depth of the department and wider faculty. You will be working alongside staff, PhD students and post-doctoral researchers to ensure that you receive the full research experience.
Our course is also an excellent foundation if you want to pursue further education with a PhD or a research post in the industry after you graduate.
Ideal Students
Who is this course for?
Our MSc Human Nutrition is for you if:
You're a graduate of a related subject from the UK or EU (for example, a biological science including biochemistry and physiology) or registrable qualification (for example, medicine, dentistry) and you're looking for a postgraduate qualification so you can move into nutrition.
You're a graduate with the equivalent of a nutrition degree from a non-UK institution and you want a recognised UK postgraduate qualification in nutrition.
You're a Surrey biosciences graduate and you'd like an opportunity to take on postgraduate study within Surrey.
Career Opportunities
Career prospects
As the profession of nutrition continues to grow so do the diversity of opportunities to build your career. Our course opens up multiple avenues within various organisations and industries, such as public health, research and academia, media and communications or in the area of consultancy work.
It could be that you also move on to exciting opportunities in the food industry, the pharmaceutical industry, government or non-governmental organisations and or opportunities within small and medium-sized enterprises. Likewise, you could join a start-up company or you may decide to do regular work for various types of individual clients within teams, clubs, organisations and more.
English Language Requirements
Certify your English proficiency with the Duolingo English Test! The DET is a convenient, fast, and affordable online English test accepted by over 4,000 universities (like this one) around the world.