MSc in
Master of Science in Nutrition, Healthspan and Longevity
University of Southern California Leonard Davis School of Gerontology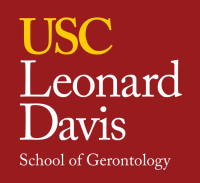 Introduction
The Master of Science in Nutrition, Healthspan, and Longevity is a degree designed for those who want to pursue a career in nutrition and dietetics. It can lead to working in hospitals, long-term care university, and school foodservice programs, lifestyle and wellness consulting, private practice, scientific research, or in policy and advocacy. The program promotes health and longevity based on scientific evidence, integrating academic study with professional practice experience.
Is the Master of Science in Nutrition, Healthspan, and Longevity Right for Me?
The Master of Science in Nutrition, Healthspan, and Longevity degree is ideal if you want to become a registered dietitian nutritionist capable of providing excellent service to a variety of constituencies in a highly technical, constantly changing world with an emphasis upon nutrition, healthspan, and longevity.
How Do I Earn My MSNHL at USC Leonard Davis?
The Master of Science in Nutrition, Healthspan, and Longevity is a Coordinated Program (CP) in Nutrition and Dietetics that provides an academic curriculum that meets standards established by the Academy of Nutrition and Dietetics (AND) Accreditation Council for Education in Nutrition and Dietetics (ACEND). The CP accepts 22-24 graduate students each year including students attending the program full-time on-campus, full-time through distance education, and a third group completing the program part-time over a 3-year period, through distance education. The Coordinated Program includes didactic courses and supervised practice scheduled concurrently.
What Will I Study in My Classes?
The MSNHL program at USC Leonard Davis has strong relationships with community health professionals and programs serving individuals across the lifespan and acknowledges that Registered Dietitian Nutritionists will be playing an increasing role in the health care arena. Thus, the goals focus on assuring that the program produces competent, well-trained professionals, who are attuned to the research evidence that has the potential to impact the delivery of nutrition services, appreciates the impact research evidence has on health issues in society, and recognizes the need for evidence-based practice in the profession. The goals of this CP are tightly woven with the expectations of its students to become actively engaged in healthspan and longevity research (basic, clinical, and translational) throughout both supervised practice and graduate studies.
You'll explore these subjects through your required and elective courses:
Nutrition, Genes, Longevity, and Disease
Communicating Nutrition and Health
Medical Nutrition Therapy
Fundamentals of Nutrition (Micro and Macronutrients)
What are the program requirements?
44 units of coursework is required for graduation and include 28 units of required courses, 10 units of supervised practice and 6 units of research. In addition to required didactic coursework, the program provides students with 1200 hours of supervised practice experience needed to meet competencies established by ACEND. The program's concentration area is nutrition, healthspan, and longevity (NHL), preparing graduates for entry-level dietetics. In selecting applicants for admission, the School of Gerontology considers both academic potential (as reflected in undergraduate study) and professional potential (as reflected in experience, references, and career goals) along with in-person interviews (Skype can be used for distance).
Prerequisite courses must be completed before starting the program.
For the list of prerequisite courses, please view MS Nutrition Program Description.
All prerequisite courses cannot be more than 10 years old at the time of application (the exception is the general psychology, math, and speech/communications)
All prerequisite courses must meet our minimum unit requirement on the semester system. Courses taken on any other system, including the quarter system, must be converted to semester units.
Not required to complete all prerequisites at USC
Complete the prerequisite template and upload it with your online application: Prerequisites Table
Program outcomes data are available upon request.
Accreditation: The degree program and supervised practice are accredited (8/13/18) by the Accreditation Council for Education in Nutrition and Dietetics (ACEND) and the registration exam requirements are set by the Commission on Dietetic Registration (CDR). Graduates receive a verification statement that enables registration for the exam and, upon successful completion, receive the Registered Dietitian Nutritionist (RDN) credential.
Learning that Fits Your Life
Whether you live halfway across the world or have a busy career, we make this program work for you. You can earn the MAG degree online through our robust digital course platform.
All your classes are streamed online, allowing you to interact with your classmates and professors in real time. Learn more about our online education program.