BSc in
BSc in Nutrition and Health
University of Roehampton London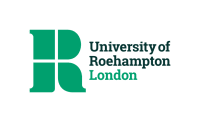 Introduction
Explore how good nutrition enhances wellbeing, and can help manage or prevent disease. Look at the latest science and analyse the link between food and health, and how that can be applied to individuals, the public, and groups such as athletes and older adults.
This course is accredited by the Association for Nutrition.
The degree is accredited by the Association for Nutrition, so when you graduate you can become a Registered Associate Nutritionist and help others lead healthy lives.
You will gain the skills to tackle topical issues and understand the effects of food and nutrition on health – an area of increasing public and clinical interest.
Throughout your time with us, you will be supported in a welcoming and diverse community of staff and students, on a beautiful parkland campus. You will have access to our state-of-the-art facilities and excellent laboratories, including our food lab, with sensory analysis tasting booths, and specialist laboratories for physiology, microbiology and computing.
We offer innovative modules such as Advances in Nutrition and Health, where you will explore recent developments and innovations in the field of nutrition, including the role of 'omics' technology, interactions between diet, genes and disease, and the role of various nutrients. Other interesting modules include Nutrition of Population Groups, which explores how different stages of life can determine nutritional status and requirements, and Food Science, where you will gain insight into the science behind food production, quality and safety.
Across your three years, you'll explore the principles of human nutrition, vitamins and minerals, physiology and metabolism, as well as aspects of psychology that can influence food intake. You'll advance your specialist knowledge and learn to identify strategies that could improve the diet and health of the nation. In your third year, you'll also conduct your own research project in an area of nutrition of your choice, under the guidance of our expert tutors.
You also have the option of undertaking a one-year paid work placement between years 2 and three, giving you the perfect opportunity to gain valuable work experience and skills within an industry or sector of choice.
Placement Year
This course offers all students the option of a one-year paid work placement, to boost their employability even further. If you choose this route, you will take the placement following year two of your course, and then return to complete your degree.
Curriculum
Year 1
Required modules
Introduction to Human Disease
Chemistry of Life
Biometrics: Physiology, Statistics and Maths
Principles of Human Nutrition
Professional and Academic Practice for Nutritionists
Psychology and Sociology for Nutrition
Year 2
Required modules
Biosciences Research Methods
Physiology and Metabolism
Public Health and Health Promotion
Food Science
Nutrition of Population Groups
Sport and Exercise Nutrition
Year 3
Required modules
Human Epidemiology and Pathophysiology
Clinical Nutrition
Advances in Nutrition and Health
Required module choice
Critical Review in Nutrition
Dissertation
Optional modules
HIV/AIDS and Global Health
Medical Microbiology
Psychological Disorders and Health
These modules are those we currently offer and may be subject to change each year.
Career Opportunities
Career Options
You could go on to work in the NHS, in areas such as health policy or health promotion, or become a public health nutritionist. Alternatively, you could work as a nutrition consultant in the fitness and private sectors and some of our graduates have taken their skills into the food and beverage industry, working in product development or food safety. You could also go on to further study and research at the postgraduate level.
Our careers team is available to support you from the start of your studies until after you graduate. They will help you build your CV, prepare for interviews, and meet and learn from successful graduates working at the top of their careers. You'll also have opportunities to work with our partners across London and beyond, and to attend a Roehampton jobs fair where you can find out about graduate opportunities and meet employers.