Certificate in
Applied Behaviour Analysis Certificate Program
University of New Brunswick College of Extended Learning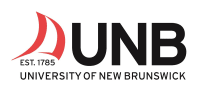 Scholarships
Explore scholarship opportunities to help fund your studies
Introduction
Practical application. Real-time education.
The Applied Behaviour Analysis (ABA) Certificate Program will prepare individuals for careers as competent assistant behaviour analysts.
Throughout the program, students will learn the foundations of behaviour analysis such as how people learn and unlearn behaviours and skills. Students will also gain skills in the applications of behaviour analysis, such as determining why someone engages in inappropriate behaviour, how to set up a behavior intervention plan, and how to continuously manage behaviour change programs in ethical ways.
Students can apply these evidence-based skills in a variety of ways and settings, such as:
Treatment of Autism Spectrum Disorders
Classroom management and education
In-home care for individuals with intellectual or developmental disabilities and the elderly
Common parenting concerns such as bedtime struggles, "potty" training, and feeding problems
Training and supervision of human services staff
Across many of these areas ABA is an established discipline with decades of research, promoting the use of empirically-supported strategies woven into evidence-based practice.
This program is designed for:
Undergraduates studying psychology or a related human services field (e.g. education, kinesiology).
Individuals who have a Bachelor's degree and want to enrich their skillsets in behaviour assessment and intervention.
Those seeking to understand complex behaviours in a variety of settings and populations.
Support service workers (e.g. judicial, social work, law, teaching) looking to add to their current expertise by understanding and using applied behaviour analysis.
Benefits:
Flexible. Courses are offered on-campus and online to accommodate working professionals. Online courses are self-paced to meet the needs of a variety of learners.
High-quality. Courses developed and taught by Board Certified Behavior Analysts (BCBA®s) with a diverse range of clinical and research expertise.
Verified. The BACB® has verified* the curriculum covers all required content areas.
Breadth and depth. Coursework to prepare students for the foundations and applications of behaviour analysis in a variety of settings.
Hands-on. Practical experience which provides hands-on learning to conduct behavioural assessments and to develop and implement behaviour change programs for both on-campus and online students.
In demand. Necessary course requirements to be eligible to apply to write the Behaviour Analyst Certification Board® (BACB®) Assistant Level examination*. People who hold BCaBA® Certification are after highly sought after by employers.
*The UNB ABA Certificate is the first program of its kind in Atlantic Canada that meets the coursework requirements needed to apply for the BACB®'s Board Certified Assistant Behavior Analyst® (BCaBA®) examination. The Behavior Analyst Certification Board®, Inc. has verified the following courses toward the coursework requirements for eligibility to take the Board Certified Behavior Analyst® (Option 1) or Board Certified Assistant Behavior Analyst® examination. Applicants will need to meet additional requirements before they can be deemed eligible to take the examination.
Admission Requirements
Applicants are required to satisfy the following admission requirements:
All interested candidates for courses must meet UNB admission requirements
A resume that outlines academic experience and any relevant work/volunteer experience.
Statement of interest outlining experiences and interests related to the Certificate program.
Two letters of recommendation:

Academic referee: a professional individual who is aware of the applicant's scholastic ability within a post-secondary setting.
Supervisor referee: an individual who has supervised the applicant in a clinical or applied setting.

Must have completed, or be in the process of completing a Bachelor's degree in Psychology, or a related field.
Applicants must have completed 6 credit hours of Introductory Psychology with a grade of at least a B within the previous 7 years as a prerequisite to admission.
Must have (maintained) a minimum of a B average in all coursework.
Application Deadlines
On-Campus: March 31 for admission in the fall semester
Note: applications will continue to be accepted for this program following the application deadline provided space is available in the program.
Online Education: March 31, Aug. 1, and Nov. 15 for admission the following semester
Note: Any applications received after the stated deadlines will not be reviewed until the next upcoming deadline.
Criminal Check
A criminal background check will be required from students accepted into the Applied Behaviour Analysis Program within 30 days of acceptance.
Curriculum
Successful completion of all courses below is required for conferral of the certificate, in addition to the practical experience outlined below. Coursework can be completed in as little as one year for students enrolled in the program full-time, and up to 5 years for part-time learners.
Coursework offered face-to-face or online:
PSYC 2203 (3 CH) Foundations of Developmental Psychology
PSYC 2613 (3 CH) Foundations of Learning
PSYC 3213 (3 CH) Language Development
PSYC 3663 (3 CH) Introduction to Applied Behaviour Analysis
PSYC 3673 (3 CH) Advanced Applied Behaviour Analysis
Coursework offered online:
PSYC 3325 (1 CH) Topics in Behaviour Assessment
PSYC 3335 (1 CH) Topics in Behaviour Intervention
PSYC 3345 (1 CH) Skills in Applied Behaviour Analysis
PSYC 3365 (1 CH) Topics in Behaviour Analysis: Ethical Considerations
All potential and current students can access the content hours allocation for the sequence here.
Practical Experience
To meet the diverse needs of students, the program provides two separate routes for accruing practical experience:
Intensive Practicum:
Designed for campus-based students
Two intensive 250-hour placements at approved local agencies
Individualized supervision with an approved BCBA supervisor
Weekly group supervision with peers overseen by the C-ABA Program Coordinator
Supervised Independent Fieldwork:
Designed for students studying online
1000-hour fieldwork
Fieldwork site and BCBA supervisors to be approved by the C-ABA Program Coordinator
Prior Learning Assessment reviewed by faculty to earn practical experience credits
Practicum Curriculum:
On-campus (500 hrs intensive practicum):

PSYC 4313 Applied Behaviour Analysis Practicum I (6CH)
PSYC 4323 Applied Behaviour Analysis Practicum II (6 CH)

Online (1000 hrs fieldwork):

Prior Learning Assessment (12CH)
The Behavior Analyst Certification Board, Inc. has verified the following courses toward the experience requirements for eligibility to write the BCaBA Examination. Applicants may need to meet additional requirements to qualify.