Associate Degree in
Associate Diploma in Veterinary Technology
University of Guelph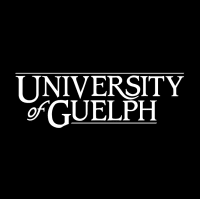 Introduction
Work with and care for animals. In this program, you'll receive the technical training and knowledge required to become a veterinary technician. You will learn through a comprehensive range of courses and training related to the care of food and laboratory animals, as well as companion and sports animals. Plus, all students complete a four-week externship (industry placement).
As the companion and large animal industries continue to grow, the importance of animal care and wellness grows too. If you have an interest in the field of animal health, then training at Ridgetown Campus to become a Veterinary Technician is the right career path for you.
Program Benefits
Two delivery options. This program is offered in a 2 and 3-year option. Both delivery methods cover the same course content and offer practical training, but they vary in length and how the program is delivered.
Learn from a variety of animals. Your studies feature training with companion, large, and laboratory animals in a clinical setting. Learn with cats, dogs, birds, horses, dairy and beef cattle, sheep, and pigs.
Innovative teaching team. You will learn from Registered Veterinary Technicians (RVTs), Veterinarians, and instructors with business/office administration expertise.
Top scores. Our graduates achieve top scores on the Veterinary Technician National Exam (VTNE) to become Registered Veterinary Technicians (RVTs).
Unique degree pathways. Program graduates can receive transfer credits towards a degree. In many cases, eliminating 1 to 2 years of degree completion time!
Accreditation. Accredited by the Ontario Association of Veterinary Technicians, the Canadian Veterinary Medical Association, and the American Veterinary Medical Association.
Curriculum
Required Courses
Animal Dentistry I
Animal Dentistry II
Animal Nursing I
Animal Nursing II
Communications & Vet Software
Companion Animal Management
Foundations of Veterinary Technology
Hematology II
Hospital Management
Laboratory & Exotic Animal Science
Livestock Production and Management
Medical Exercises I
Medical Exercises II
Microbiology, Cytology and Hematology I
Parasitology & Clinical Chemistry
Pharmacology & Applied Calculations
Radiography I
Radiography II
Surgical and Anaesthetic Principles I
Surgical and Anaesthetic Principles II
Urinalysis
Vet. Tech. Practical Applications
Veterinary Anatomy & Physiology I
Veterinary Anatomy and Physiology II
Veterinary Technology Externship
Notes
All subjects are covered in each program but may appear with a different course title
Conventional delivery requires the completion of 24 courses (12.00 credits) total
Alternative delivery requires the completion of 32 courses (12.00 credits) total
Progression into subsequent semesters is dependent on the successful completion of each course in the previous semester
Successful completion of a 6-week Industry Work Placement is also required
For a list of all courses and the curriculum layout, please refer to the Associate Diploma Calendar
This is a physically demanding program
There are no electives in this program
Career Opportunities
Veterinary Technician (Companion, Mixed, or Large Animal Practice)
Artificial Insemination Technician
Pet Care Supply Representative
Pharmaceutical Technical Representative
Animal Research Technician
Specialty or Referral Hospital Technician