Master in
Master's Degree in Genomics and Genetics - On-site
Universidade Santiago de Compostela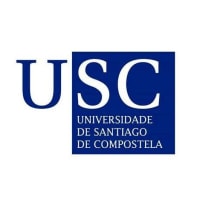 Introduction
Title name: Master's Degree in Genomics and Genetics
Branch of knowledge: Health Sciences
Center where it is taught:
veterinary school
Avda. Carballo Calero s / n.
27002
Lugo
Date of authorization for the implementation of the title by the Xunta de Galicia: Orde do 13/06/2018 (DOG do 29/06/2018)
Date of publication in the BOE: 01/04/2019
Date of the last accreditation: 06/06/2018
Responsible for the title:
Title coordinator: Vera Rodriguez, Manuel
Teaching conditions:
Offer periodicity: annual
Type of teaching: face-to-face
Study regime: full tempo / partial tempo
Languages of use: Spanish Galician
Interuniversity degree:
Yes
Coordinating University:
University of Santiago de Compostela
goals
At SUG universities there are several master's degrees within the life sciences field, with different contents and orientations. The Master in Genomics and Genetics aims to satisfy the demand for university training, within the SUG, in theoretical and experimental biology, veterinary medicine, food technology, pharmacy, forestry-agriculture and the environment, which represents an opportunity for / the students who require more training in frontiers of knowledge and technology in the life sciences in the Autonomous Community of Galicia. This proposal seeks to respond to the practical and scientific needs of the SUG, with teaching in four campuses (Santiago de Compostela, Vigo, Lugo and Pontevedra) and a strategic projection towards key sectors of the Autonomous Community of Galicia, such as health, based on new knowledge and technologies, and primary production, in key sectors such as agroforestry and food and marine, always from the strength of genomic and genetic disciplines.