MSc in
Courses Dentistry
Universidade Estadual Paulista (UNESP)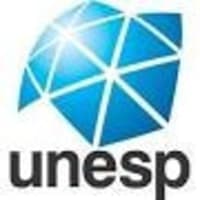 Scholarships
Explore scholarship opportunities to help fund your studies
Introduction
The Graduate Program in Dentistry of the School of Dentistry at Araraquara -State University of Sao Paulo (UNESP) is the result of the fusion between the Graduate Programs of Periodontics and Endodontics in 2007. It was initially established in 1990, including only with the area of Periodontics. Currently, the program has four areas: Periodontics, Endodontics, Implant Dentistry and Biosciences, Biomaterials and Forensic Sciences.
The Program aims to foster innovative and relevant research of interdisciplinary reach in the fields of biology, pathology and regeneration of craniofacial tissues and also in the study of ethical and legal aspects pertaining to Dentistry.
The goal of the Graduate Program in Dentistry is to train and contribute to the building of high quality educators and researchers that are able to assume leadership positions both in the Academia and in Industry. Former graduates of the Program are currently in various academic positions in various Universities in Brazil and in other countries, as well as serving as industry consultants and in governmental committees.