Bachelor in
Clinical and Diagnostic Sciences
University of Missouri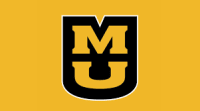 Introduction
The mission of the Department of Clinical and Diagnostic Sciences is to advance clinical, diagnostic and therapeutic practices in health care through excellence in teaching developed within a culture of interprofessional collaboration.
The Department of Clinical and Diagnostic Sciences (CDS) is committed to supporting teaching, learning, research, and clinical experiences that foster an inclusive and diverse community of people and cultures based on mutual respect and understanding. We recognize the value that diverse perspectives and lived experiences bring to our learning community and to the communities our graduates serve.
CDS embraces all aspects of Diversity, Inclusion, and Equity while simultaneously rejecting all forms of prejudice and discrimination including those based on age, gender and gender identity, race, color and ethnicity, nationality and national origin, ancestry, religious affiliation and creed, sexual orientation, socioeconomic status, political affiliation, physical and mental abilities, veteran and active armed service status, job responsibilities and experience, education and training.