Bachelor in
Bachelor in Dentistry
UCAM Universidad Católica San Antonio de Murcia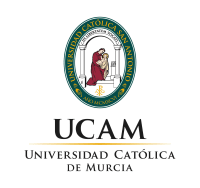 Introduction
Why study Dentistry with us?
Taught in English
Practicals in Spanish
Odontology Clinic
The latest cutting-edge technology in learning
Internal internships start from the first year and guaranteed professional internships
Spanish Language Courses included
Why UCAM?
One of the features that differentiate Dentistry at UCAM from others is some of the innovative subjects in the Curriculum, like Dentistry and Dietetics, Dentistry and Sports, or Planning and Management of a Dental Clinic, as these subjects can open new career paths for our students. Besides that, you will have the guidance of teachers closely involved, as well as fully-equipped facilities
UCAM offers a quality academic program, focused on your future professional success from day one. Our Bachelor's Degree in Dentistry offers contact with the real profession, as there will be a lot of clinical internships.
Ideal Students
UCAM, the Catholic University of San Antonio of Murcia, and more specifically, the Faculty of Health Sciences, pretends to educate dentists with scientific and humanistic ways to carry out the prevention, diagnostic, and treatment of anomalies and diseases in the teeth, mouth and jaw area. Future dentists do not only need knowledge but scientific interest as well, a great organizational capacity, and empathy inclined towards customer care and service.
They also need to be equipped with:
Vocation towards health issues (Biomedical and Social Sciences)
Scientific inclination, interest in the investigation and biomedical studies
Capacity to search and analyze information
Reading comprehension
Facility in interpersonal communication (oral and written)
Personal initiative and entrepreneurial mindset
Positive attitude towards teamwork
Willingness to manage material and human resources
Motivation to work with advanced technology
Facility to learn languages, especially English
To students coming from other educational systems and other titulations, if they pass de-age criteria and/or have professional experience, it's recommended to have knowledge at the secondary education level in subjects like Chemistry, Physics, Mathematics, and Biology.
Curriculum
1st year
Human Anatomy and Embryology
Biostatistics, Epidemiology, and Public Health
Biochemistry and Immunology
Microbiology
Psychology and Communication
Histology
Spanish for Dentistry I
Humanities
Biology
Human Physiology
Oral Anatomy
2nd year
Spanish for Dentistry II
Dental Radiology and Radioprotection
Ethics and Bioethics
Legal and Forensic Dentistry
Pathological Anatomy
Ergonomics, Dental Materials, and Instrumentation
Optative I
Medical-Surgical Pathology I
Preventive and Community Dentistry
Introduction to Dentistry, Management, and Dental Practice Planning
Pharmacology, Anesthesia, and Reanimation
3rd year
Medical-Surgical Pathology II
Oral Surgery
Dental Pathology and Therapy I
Prosthesis I
Orthodontics I
Medical-Surgical Pathology III
4th year
Oral Medicine
Dental Pathology and Therapy II
Orthodontics II
Prosthodontics II
Occupational pathology in dentistry
Periodontics
Oral Impacts of Systemic Diseases
Pediatric Dentistry
Dental Treatment of Patients with Special Needs
5th year
Adult Clinic I (Practicum I)
Pediatric Clinic I (Practicum III)
Gerontology
Emergencies in Dentistry
Advanced Periodontics
Adhesive Aesthetic Dentistry
Digital Dentistry and New Technologies
Bachelor's Final Project
Optional
Dentistry and dietetics
Dentistry and sports
Theology
Internship
UCAM offers more than 2.000 practice-internship agreements. The university also offers the International Dentistry Research Professorship with excellent national and international clinicians and researchers, and leaders in the field.
Career Opportunities
The principal career opportunities for Dentistry graduates are:
Dental clinics
Private consults as a worker or by creating a society or a work team with many specialized dentists
Private health centers with dentistry services
Public clinics
Teaching in public or private universities
Teaching in professional and technical formation centers
Dentistry services in penitentiary institutions
Dentistry services in the army
Researchers in universities, private or public foundations
Rankings
The university follows an internal process of constant renewal and accreditation to maintain the most limited quality changes in our educational system.
Position 601+ in THE World University Rankings by Subject: Clinical and Health 2022 - según Times Higher Education
Bachelor's Degree included in the top five for its number of international students and students from other autonomous communities - According to the Fundación CyD Ranking
Bachelor's Degree ranked first for the global learning experience - According to Ranking U-multirank