Bachelor in
PA Direct Entry Program
Trine University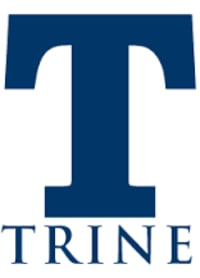 Introduction
The Trine University Direct Entry path allows a unique opportunity for a select number of incoming first-year students who excel academically and demonstrate an advanced level of maturity to gain "direct entry" into our PA program after completing an approved* undergraduate plan of study in three years or the traditional four years path. Up to 10 seats are reserved for this direct admission program.
Admission to this path first requires the student to be admitted to an undergraduate major. Students must select a major in either biology, biochemistry, chemistry, or biomedical engineering. Upon admission to the undergraduate program, the candidate then applies to the PA Direct Entry program
Direct entry can be achieved through selecting a 3+2.5 path, three years of accelerated undergraduate work followed by the seven-semester master's program, or the more traditional 4+2.5 path, four years of undergraduate work plus seven semesters of the master's program in physician assistant studies.**
* A plan of study that enables students to complete their undergraduate degree in 4 years while also meeting all PA program admission requirements must be approved by the undergraduate program chair and the PA program director.
** Students in the Direct Admit degree program will not be eligible to receive any institutional scholarships during the years when they are considered graduate students. (For 3+2.5 students, this is years four, five, and six. For 4+2.5 students, this is years five, six, and seven.) Students are encouraged to investigate alternative funding opportunities to complete graduate school during these last years.
English Language Requirements
Certify your English proficiency with the Duolingo English Test! The DET is a convenient, fast, and affordable online English test accepted by over 4,000 universities (like this one) around the world.