MSc in
Masters of Science in Human Development and Early Childhood Disorders
The University of Texas at Dallas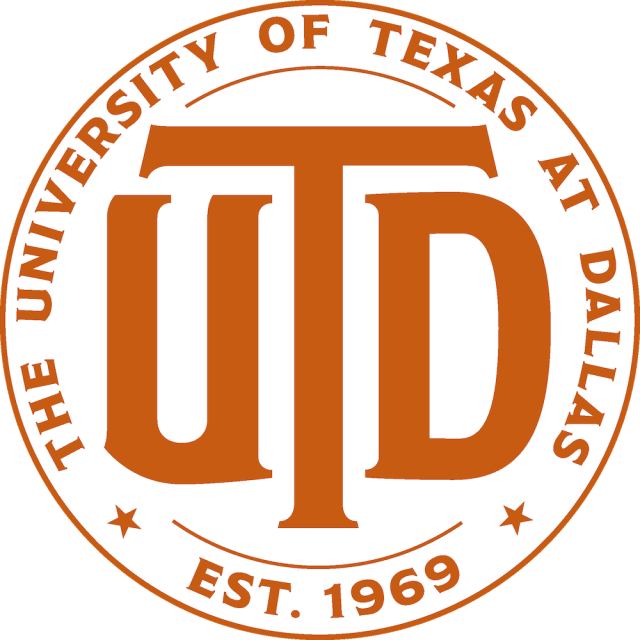 Introduction
The University of Texas at Dallas is a rising research powerhouse with eight schools and more than 140 academic degrees including top-ranked programs in business, engineering, science, audiology and arts, and technology. The campus community is enriched by a commitment to the arts, service-learning opportunities, and an athletics program with new esports teams. UTD students, faculty, staff, and alumni continue to rise to new challenges, proving that Comets shine bright.
Discover UT Dallas
See how students are nurtured and inspired at UTD
Mission
The University of Texas at Dallas provides the State of Texas and the nation with excellent, innovative education and research.
The University is committed to graduating well-rounded citizens whose education has prepared them for rewarding lives and productive careers in a constantly changing world; to continually improving educational and research programs in the arts and sciences, engineering, and management; and to assist the commercialization of intellectual capital generated by students, staff, and faculty.
Vision and Goals
At UT Dallas, our vision is to be one of the nation's best public research universities and one of the great universities in the world. We are ideally positioned to accomplish this goal as a global leader in innovative, high-quality science, business, and engineering education and research.
As president, every decision I make is intended to further this vision and to support UT Dallas' mission to produce graduates prepared for life, work, and leadership; to advance our educational and research programs; and to transform ideas into actions that benefit the citizens of Texas.
UT Dallas's exponential growth has put us on a trajectory to achieve several key goals that will also help us to fulfil our greater vision.
We aspire to be:
A first-rank public research university with focused centres of excellence that is prepared to meet the challenges of a rapidly changing, technology-driven global society.
A global force in innovative, transdisciplinary research and education in emerging areas of technology, science, and learning.
A groundbreaking leader both in framing and answering the questions faced by business, policymakers, and the public.
A synergistic partner with local industry, government, and cultural organizations as well as local K-12 schools, colleges, and universities.
One of the most creative, innovative universities in the nation and world.
UT Dallas can achieve these goals because we are a young, agile university located in one of the nation's largest, most vibrant metropolitan areas. Our talented students and faculty have the benefit of many innovative programs, and they are surrounded by businesses that have a track record of collaboration with the University. We are also backed by the strength and reputation of The University of Texas System, and we enjoy collaboration opportunities with our nearby sister organizations, UT Southwestern Medical Center, and UT Arlington.
This combination of focus, youth, quality, location, and collaboration makes UT Dallas an ideal candidate to evolve from a small, young, very good university into a nationally pre-eminent, top-tier research university — an asset that the Dallas area urgently needs.
We must respond to new opportunities and challenges without limitations, explore new ways to engage our community, and further these goals, which will enrich life for us all.
"UT Dallas is different by design. The differences are our defining characteristics. We are the school where the 'rock stars' do things like make animated films, build robots and play chess. We're the school where students regularly win at the national level in the debate, engineering design, and competition for business ideas. And UTD is the proud home to fine student-athletes, more than a few of whom have achieved Academic All-American status. For those reasons and many more, students are choosing UTD in ever-increasing numbers."
Dr. Richard C. Benson, President of UT Dallas
Admissions
Admission Requirements
The Human Development and Early Childhood Disorders program is designed for students with backgrounds in psychology, special education, early childhood education, social work, and communication disorders. Students from other disciplines are also encouraged to apply. Those from other fields are generally not required to take levelling courses.
Admission to the Human Development and Early Childhood Disorders program is based on a review of the applicant's GPA (grade point average), GRE scores, letters of recommendation, and narrative description of interests, relevant experiences, and career goals.
Application Deadlines
UT Dallas encourages applicants to submit their application and supporting documents as early as possible to be considered for admission to a graduate program. Applicants must submit their application and supporting documents by the deadlines below.
Term Early Application and Documentation Deadline Regular Application and Documentation Deadline Late Application and Documentation Deadline Fall Full-Term January 15 May 1 Day prior to Classes begin Spring Full-Term May 15 October 1 Day prior to Classes begin Summer (11-week session) October 15 March 1 Day prior to
Program Outcome
The program offers a strong foundation in the normative path of physical, cognitive, and social development with specialized training in diagnostic and intervention techniques for early childhood disorders and developmental guidance for parents.
Career Opportunities
Graduates of the program seek positions such as Early Intervention Specialist, Developmental Specialist, and Child Life Specialist in a variety of programs and locations, including non-profit agencies, hospitals, health care clinics, and schools.
English Language Requirements
Certify your English proficiency with the Duolingo English Test! The DET is a convenient, fast, and affordable online English test accepted by over 4,000 universities (like this one) around the world.