MSc in
MPH Global Health
Queen's University of Belfast - Medical Faculty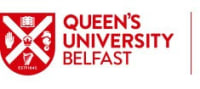 Introduction
An MPH is an internationally recognized qualification opening up many employment opportunities throughout the world.
The course equips students with the knowledge and skills base to pursue a career in public health or other health-related leadership roles.
The curriculum for the MPH at Queen's is aligned very closely with the syllabus for the professional exams for the UK Faculty of Public Health.
The MPH is designed to introduce students to:
The 'science' of public health practice: a robust, systematic and evidence-based approach to define and understand population health issues and problems.
The 'art' of public health practice - interpersonal and organizational skills to work in partnership with others; influence decisions; support implementation of policy, programmes or interventions; and effect real change. It aims to identify optimal solutions for health gain within available resources.
A global perspective on public health, including the health of underserved areas in Lower and Middle-Income Countries (LMICs)
Why Queen's?
In collaboration with the Institute of Public Health in Ireland and other key local stakeholders, Queen's hosts one of five UKCRC Public Health Research Centres of Excellence in the UK to encourage multidisciplinary working and increase the capacity to address complex population-level health issues.
One of our strengths is the small class size (typically around 20 students per year) which enables a very close liaison between staff and students. You will be based in the Centre of Excellence for Public Health, Northern Ireland, which is one of five UKCRC Public Health Research Centres of Excellence in the UK, and you will be taught and mentored by world-class researchers.
You will also be exposed to a wide range of public health leaders and practitioners who are working in the field of Public Health, making real changes to benefit the health of populations. There is an emphasis on global aspects of public health and emerging threats and challenges, and the course attracts students from all over the world.
Curriculum
Programme content is based on the Diploma (Part A) Examination Syllabus for Membership of the UK Faculty of Public Health; this MPH comprises two taught semesters plus one research-based component. Semesters 1 and 2 involve a mixture of formal lectures, tutorials and group work, and Semester 3 focuses on the dissertation.
Semester 1 modules
Introduce core concepts, methodologies, and approaches, with an emphasis on critical thinking and the application of new knowledge:
Determinants of Health and Health Improvement (Part 1)
Medical Statistics
Public Health Sciences
Semester 2 modules
Focus on public health practice within the three principal domains/modules:
Determinants of Health and Health Improvement (Part 2)
Health and Social Care Systems
Health Protection
Optional Modules:
Advanced Public Health Practice
Global Health
Semester 3
Students are also required to complete an appropriate, discrete, academic or service public health dissertation project to integrate and apply public health-related knowledge and skills. There may be opportunities to work with local public health organizations and opportunities to conduct projects in underserved areas of LMICs can be arranged.
Assessment & Feedback
Assessment is done by a variety of methods, including written examination, written assignments, and oral presentations. A 10-15,000 word dissertation is required.
Learning And Teaching
At Queen's, we aim to deliver a high-quality learning environment that embeds intellectual curiosity, innovation and best practices in learning, teaching and student support to enable the student to achieve their full academic potential.
In this course, we do this by providing a range of learning experiences which enable our students to engage with subject experts, and develop attributes and perspectives that will equip them for life and work that enhances their development as independent, lifelong learners.
Classes are in the morning and afternoon through a combination of course lectures, practical experiences and Self-directed study to enhance employability.
Scholarships and Funding
There is a range of funding and scholarship options available to those considering studying at Queen's.
Postgraduate loans
From the academic year 2017/18, the Department for the Economy will provide a tuition fee loan of up to £5,500 per NI / EU student for postgraduate study. Tuition fee loan information.
A postgraduate loan system in the UK offers government-backed student loans of up to £10,280 for taught and research Master's courses in all subject areas. Criteria, eligibility, repayment, and application information are available on the UK government website.
Career Opportunities
MPH graduates will have the skills and knowledge foundation to pursue public health career opportunities in the health and social care sector, health-related non-governmental organizations (NGOs), and in both teaching and research departments in universities.
Upon completion of the course, graduates are well placed to undertake the professional examinations of the UK or Irish Faculty of Public Health and may go on to pursue a career in Public Health, either locally in the UK/Ireland or internationally, including careers focusing on the health needs of LMIC's
Throughout the course, students will have the opportunity to network with prospective employers.
Queen's postgraduates reap exceptional benefits. Unique initiatives, such as Degree Plus and Researcher Plus, bolster our commitment to employability, while innovative leadership and executive programmes alongside sterling integration with business experts help our students gain key leadership positions both nationally and internationally.
What types of jobs do students go on to do after finishing the Master's in Public Health?
Some of our students go on to pursue further PhD studies in areas of health research and epidemiology here in Northern Ireland, in other parts of the UK and overseas.
Other students go on to work in both the private and public sectors. The following are some of the jobs they have taken on:
Senior Regulatory Specialist at Beam Suntory
Health Advisor, Medair, Middle East Region
Postdoctoral Research Fellow, Queen's University Belfast
Technical graduate, Kerry Group
DPhil student in Population Health, University of Oxford
Project Coordinator at Save the Children International
PhD. Student CPH
Registered Dietitian, Craigavon
Project Team Member, Northern Ireland Baby Hearts Study
Epidemiology Program Specialist at Pennsylvania Department of Health