PhD in
Dentict Doctor of Medicine 5-years DMD programme
Pomeranian Medical University in Szczecin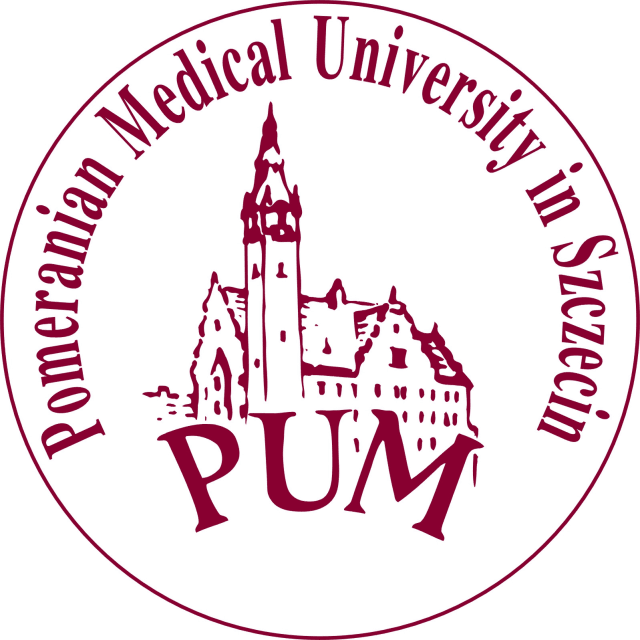 Introduction
Pomeranian Medical University in Szczecin
Pomeranian Medical University in Szczecin is a public (State-owned) university with a full-time, intramural study system. The level of qualification held: master's degree program; diploma of higher education; long cycle program.
There are two faculties at the University that offer studies in English:
Faculty of Medicine
Faculty of Medicine & Dentistry
Pomeranian Medical University in Szczecin has offered studies in the English language since 1996 in the Faculty of Medicine and the Faculty of Dentistry since 2006. At present, Pomeranian Medical University in Szczecin has over 600 students in English Program at both Medicine and Dentistry Faculties. Over 250 students have already successfully graduated from the Faculty of Medicine. Each year the University offers 100 seats at the Faculty of Medicine and 30 at the Faculty of Medicine & Dentistry.
Information Identifying the Education Level
Poland as a member of the European Union shall remain in full force and effect of the Directive 2005/36/EC of the European Parliament and of the Council of 7 September 2005 on the recognition of professional qualifications. Pomeranian Medical University in Szczecin offers a curriculum compatible with EU directives, including the ECTS system.
Graduation from Pomeranian Medical University in Szczecin, both from the Faculty of Medicine and Faculty of Medicine & Dentistry, empowers me to:
access to further study: possibility to apply for postgraduate studies and doctoral studies;
start the procedure for the Medical Final Exam [ Lekarski Egzamin Końcowy ];
apply for the permit to practice the profession.
The Main Library of the University has permanent (free for students) access to the Internet databases such as MEDLINE, SCOPUS, Science Direct, Wiley Online Library, UpToDate; ERIC, Science Direct; Cochrane Collection; ProQuest Science and Technology; ProQuest Medical Library; EndNote Web; EBSCO; McGraw-Hill; MedTube; etc.
The University cooperates with many other medical schools, hospitals, and clinics in Europe. A student having high grades may enter the ERASMUS program. PMU has signed the agreement with the Universities in Germany, France, Italy, and Spain. This results in possibilities of practical training and scientific exchange for the teaching staff and the students.
The students find that Szczecin is a lively city with a wide range of social, cultural, and recreational facilities in the region. By studying in Szczecin, one gets the additional benefit of learning about a new culture. Medical studies take up much of the student's everyday life, but Szczecin can provide a broad spectrum of activities to do in your spare time. Activities range from golf, football, and sports gyms to bowling, pool, and pub crawling. The city has a wide cultural life with its philharmonic orchestra, opera, art galleries, clubs, etc. From time to time, the weather can be grim, and one can get nostalgic or a bit sad, and it is only natural to want to hide under the blanket with a good book or movie students of PUM get into the habit of searching for a superior place to meet friends, relax or just sip of a cup of hot coffee. Szczecin has plenty of such places. Given the fact that English Program students are from various corners of the world, studies at PMU offer not only excellent training for future doctors or dentists but also a fantastic opportunity to live and work in a diverse environment where one can learn a new language, understand another culture or even observe different scientific approaches and techniques.
Four Reasons to Study Medicine in Poland
It boasts state-of-the-art facilities. In May of 2013, a Polish surgical team became the first to accomplish the previously unthinkable: a groundbreaking, life-saving, full-face transplant. Not only was the surgery, during which the 33-year-old patient received a skin-and-bone transplant after losing his nose, upper jaw, and cheeks in an accident, but it was also the world's quickest time frame for such a complicated operation. "Face transplants are extraordinarily complicated, relatively rare procedures that usually require extensive preparation, typically months or years," said The Daily Mail. At the forefront of this and many other medical fields, thanks to its cutting-edge facilities and expert staff? Poland.
If you speak English, you're all set. Worried because you don't speak Polish? Don't be. Poland's medical schools offer studies in English across specialty fields, including pharmacy, nursing, and physiotherapy.
You'll be in excellent company. International students make up 8.58 percent of the total student body of Poland's medical universities, with students from Norway, Sweden, the United States, Saudi Arabia, and Canada topping the list of sending countries. As part of the Bologna process, Polish universities grant degrees recognized throughout Europe and accredited by many of the globe's most reputable institutions. Poland also cooperates with universities all over the globe. The takeaway? Not only will you have the opportunity to study alongside a diverse student body, but you'll also have the chance to broaden your network and make connections -- not just in Poland but all over the world.
You'll spend less on top quality. According to the American Association of Medical Colleges (AAMC), the average cost of one year of public medical school, including tuition, fees, and health insurance, in the US was $34,592 in-state and $58,668 out-of-state in the 2016-2017 academic year. Private school tuition and fees, meanwhile, soared above $50,000. And these figures don't include charges incurred outside the university, such as housing, books, and food. The cost of a medical degree is significantly lower in Poland, according to figures from the Ministry of Science and Higher Education: Full-time studies at public schools are free for Polish and international students who fulfill certain requirements, including citizens of the EU/EEA. Other international students will still score a bargain -- paying just EUR 3,000 (approximately USD 3,200) annually for studies. Not only that, but they also enjoy a significantly lower cost of living compared to the US and throughout much of Europe.
Program Outcome
To equip students with the in-depth and reliable knowledge necessary to work in the profession: of the dentist
To provide postgraduate education for dentists and other professionals in the field of health care and medical service
To conduct scientific research
To prepare candidates for independent scientific research and teaching
To participate in the health care process, which is not affecting the basic tasks of the University
To carry out activities aimed at raising the health Culture of a society
To care about the health as well as physical and mental development of the students
To educate students in the spirit of respect for human rights, patriotism, democracy, and responsibility for the fate of society and the State, especially in the spirit of respect for binding ethical principles
Career Opportunities
Places of employment
Hospitals
Out-patient clinics
Nursing homes; health resorts
Rehabilitation centres
Medical centres
Dental clinics
Curriculum
Year 1 Year 2
First Aid (Anesthesiology Dept.)
First Aid (Nursing Dept.)
Basic Computer Science with Biostatistics
Scientific Medical Information
Histology, Embryology, and Cytophysiology
Foreign Language - Polish
Ergonomics/ Health and Safety at Work
Anatomy and Physiology of Stomatognathic System
Propaedeutics of Addiction Medicine
Emergency and Disaster Medicine
Elective course: Empathy in Medicine
Elective course: Propeadeutics of Dentistry
Elective course: What Aspects of Family Medicine Can be Used in Your Everyday Practice?
Physiology of Stomatognathic System
Foreign Language - Polish
Microbiology and Immunology
Patomorphology with Oral Pathology
Dental Materials and Equipment
Emergency and Disaster Medicine
Preclinical Conservative Dentistry
Norms of Occlusion in Adults
Norms of Occlusion in Developmental Age
Elective course: Biomaterials in Medical and Dental Practice
Elective course: Modern Digital Technologies in Dental Diagnostics
Elective course: Stem cells in dentistry
Year 3
Year 4
Anaesthesiology and Resuscitation
Dermatology and Venerology
Occlusion Norms and Functions of Stomatognathic System
General and Dental Radiology
Surgery and Oncology (winter semester)
Surgery and Oncology summer semester)
Paedodontics and Dental Prophylaxis
Conservative Dentistry with Endodontics
Dental Surgery/ Oral Surgery
Elective course: Interpersonal communication
Elective course: Medicine / Paliative Care in dentist patient - psycho-social aspects
Law and Ethics in Dentistry
Conservative Dentistry with Endodontics
Dental Surgery / Oral Surgery
Paedodontics and Dental Prophylaxis
Maxillofacial Surgery with Oncology
Elective course: Esthetic Dentistry
Elective course: Drawing and Modeling in Dentistry
Elective course: Periodontal and implant surgery
Year 5 
Periodontal and Mucous Membrane Diseases
Conservative Dentistry with Endodontics
Paedodontics and Dental Prophylaxis
Maxillofacial Surgery with Oncology
Dental Surgery / Oral Surgery
Admissions
Admissions
5-year DMD program in English (English Program)
5-year DMD English Program
All programs are long cycles that lead to a master's degree in a given discipline. Please note that we do not offer studies at the bachelor's level nor postgraduate master's studies to bachelor-degree holders.
Please note that since all three courses are taught in English, we require a certificate of English language proficiency. The list of recognized certificates and corresponding scores is available on our website.