Associate Degree in
Medical Billing and Coding (MBC) degree
Ohio Valley College Of Technology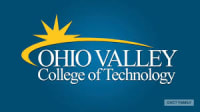 Scholarships
Explore scholarship opportunities to help fund your studies
Introduction
Medical office managers and others with a Medical Billing and Coding (MBC) degree are in charge of keeping medical facilities and clinics running smoothly. They need to know how to interact with both patients and medical staff and keep everything organized.
If working in the healthcare industry and ensuring quality patient care sounds like something you would be interested in, then learn how you can get great medical billing and coding training from one of East Liverpool's experienced and knowledgeable medical billing and coding schools.
OVCT's medical billing and coding degree program is designed to teach you practical skills that you will use in your future career.
This means that we don't require you to pay for extra courses that do not have applications to your chosen career path, saving you money and time.
Some of the things you will learn in our East Liverpool medical billing and coding courses in East Liverpool include:
Performing basic coding
Maintaining electronic health records
Handling billing
Scheduling appointments for patients
Understanding medical terms
Working with medical records
Protecting patient privacy
Using computers and medical software to perform office tasks
This medical billing and coding training will help you stand out among other job applicants after graduation.
Our approach has always been to provide our students with a quality education that can serve as a basis for whatever path they choose. We follow this same approach with our East Liverpool medical billing and coding training, teaching you a set of key skills that will prepare you for essential roles in your future.
With our Medical Billing and Coding degree, you could go on to:
Manage a doctor's office
Work with insurance companies
Work at the admissions desk at a hospital
Work as a doctor's secretary
Work as an administrative assistant in many types of offices
From our program structure to our career management services, we are there to help you obtain your Medical Billing and Coding degree and start working toward your dream future.