Bachelor in
Bachelor in Osteopathic Medicine - Pathway to D.O. (Dual Admission)
Nova Southeastern University Undergraduate Programs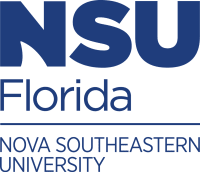 Introduction
A Program for Future Osteopathic Physicians
Nova Southeastern University's Dual Admission program in Osteopathic Medicine can prepare you to be a capable, confident, patient-centered doctor. Dual admission allows you to save a spot in NSU's prestigious Doctor of Osteopathic program while you earn your bachelor's degree, so you can prepare for your future from your first day as an undergraduate student.
With a focus on educating compassionate healers, our osteopathic medicine program could be the first step on your journey to joining one of the fastest-growing health professions in the country. It combines cutting-edge technology and scientific discovery with compassionate care and humanism, creating doctors who put their patients first.
Program overview
The Dual Admission Doctor of Osteopathic Medicine (D.O.) program takes seven or eight years to complete.
The seven-year program (3+4) is a combined program; students will follow a three-year prescribed course of study in any undergraduate major. Students will be awarded a bachelor's degree upon successful completion of the first year of medical education at the Dr. Kiran C. Patel College of Osteopathic Medicine
In the eight-year program (4+4), students will complete an undergraduate major and be awarded a bachelor's degree before starting their medical education.
Students in both programs will receive the Doctor of Osteopathic Medicine (D.O.) degree after completion of the program.