Associate of Arts in
Associate of Arts in Kinesiology and Wellness
Mt. San Antonio College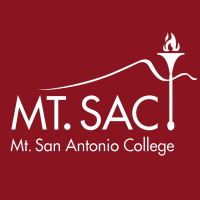 Introduction
An emphasis on Kinesiology and Wellness provides the student with an understanding of kinesiology, health promotion, and the mechanics of the human bodily movement. In addition to the foundational physical education and movement courses, students select courses from a scientific and nutrition and behavioral development and diversity cluster.
Program Learning Objectives
Upon successful completion of this program, a student will:
Have an understanding of kinesiology, health promotion, and the mechanics of the human bodily movement.
Have an understanding of Anatomy, Nutrition as well as Behavior Development as it applies to Kinesiology.
Be able to demonstrate competence in several activities.
Be provided with an opportunity to prepare for transfer or a career in the field of human movement and wellness.
Be able to examine personal health-related behavioral patterns, select goals, and formulate appropriate health and fitness strategies.
Career Opportunities
Career Services
Career Services provides employment assistance and opportunities for Mt. SAC students and alumni. To accomplish this, we partner directly with local employers and help them find qualified candidates. We also offer a variety of services to assist Mt. SAC students and alumni, including but not limited to;
Explore careers:
Check out internet resources to research potential careers, labor market information, and more!
Explore our career resources library and computer lab.
Acquire employment skills:
Attend workshops on writing resumes and cover letters, interviewing skills, mock interviews, career-specific topics and more.
Get a one-on-one resume, cover letter, interviewing and general job search assistance with one of our career specialists.
Gain experience:
Participate in the Disney College Program.
Find internships.
And get a job!
Search hundreds of job postings updated daily via Mountie CareerSource.
Schedule an on-campus interview with employers.
Attend our career fairs.