BSc in
Bachelor of Science in Diagnostic Medical Sonography - Accelerated General Track
Massachusetts College of Pharmacy and Health Sciences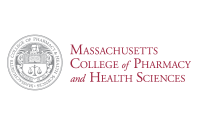 Introduction
As a sonographer, the images you capture have the power to change lives. This program gives you a strong foundation in abdominal, ob/gyn, breast, pediatric, musculoskeletal, and vascular medical imaging. When you graduate, you'll be ready for your new career assisting physicians in the accurate detection and diagnosis of medical conditions.
During the accelerated time frame of 36 consecutive months, you'll have the opportunity to work alongside professional experts through clinical experiences in prestigious New England area medical facilities. The year-round program gives you the benefit of an immersive education and prepares you for your career faster. When you graduate, you'll be eligible to sit for national registration by the American Registry of Diagnostic Medical Sonography (ARDMS). And you'll be fully prepared to grow as a leader in healthcare.
Scholarships and Funding
This program offers merit-based scholarships up to a maximum of $18,000 per year.
Curriculum
Year I-Fall
Anatomy and Physiology I (w/ lab)
Basic Chemistry I (w/ lab)
Introduction to the Major
Expository Writing I
Algebra and Trigonometry
Year I-Spring
Anatomy and Physiology II (w/ lab)
Basic Chemistry II (w/ lab)
Expository Writing II
General Physics
Year I-Summer
Introduction to Psychology
American Culture, Identity, and Public Life
Introduction to Interpersonal Communication for Health Professionals
Statistics
Note: The above courses are prerequisites for entry into the professional phase of the DMS program. The student must earn a minimum grade of "C" in BIO 110/210, CHE 110/210, MAT 141, and PHY 181. Medical Terminology is integrated into the professional phase and thus is not a course requirement.
Professional Phase: General Track
During Year II and III, students complete three liberal arts distribution electives: a HUM course, an SSC course, and a BEH course.*
Year II-Fall
Introduction to Diagnostic Medical Sonography
Abdominal Sonography I
Sonography Laboratory Procedures I
Sonographic Physics and Instruments I
Year II-Spring
Obstetrics/Gynecology Sonography
Sonography Laboratory Procedures II
Sonographic Physics and Instruments II
Distribution Elective
Year II-Summer
Problem Solving in Physics and Instruments
Breast Sonography
Intro to Vascular Sonography (w/Lab)
Sonography Laboratory Procedures III
Year III-Fall
Pediatric Sonography
General Clinical Sonography I
Critical Thinking in Sonography I
Healthcare Ethics
Year III-Spring
Critical Thinking in Sonography II
General Clinical Sonography II
Musculoskeletal Sonography
Distribution Elective
Year III-Summer
General Clinical Sonography III
Advanced Problem Solving in Sonography
Distribution Elective
Advanced Problem Solving in Vascular Sonography
English Language Requirements
Certify your English proficiency with the Duolingo English Test! The DET is a convenient, fast, and affordable online English test accepted by over 4,000 universities (like this one) around the world.