MSc in
Master of Social Sciences in Health and Social Services Management (MHSM)
Lingnan University
Scholarships
Explore scholarship opportunities to help fund your studies
Introduction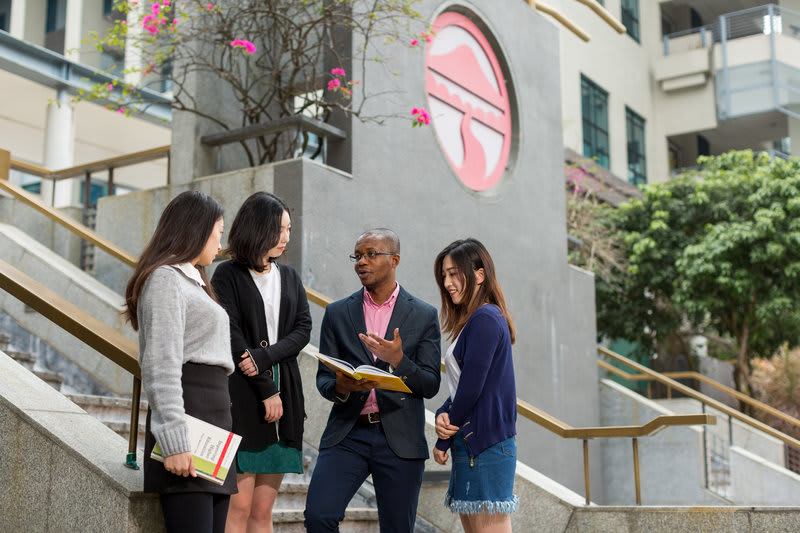 Programme Description
The Master of Social Sciences in Health and Social Services Management programme (MHSM) is a one-year full-time or two-year part-time advanced programme that aims to prepare a new generation of social service practitioners and allied health managers to provide progressive and innovative solutions to complex challenges of the ever-dynamic health service delivery systems. It adopts a multidisciplinary and internationally recognized approach to provide students with skills in providing services in ageing and a rapid technology-developed society. It will equip students with necessary management skills to lead and manage teams, to plan and implement services and to work effectively with service users and stakeholders.
Why study the MHSM Programme
Innovative program structure and curriculum
Provides skills in leading and managing teams in health and social service settings
Focuses on gerontology and gerontechnology:
Students are introduced to existing and emerging assistive technologies in delivering health and social services to different vulnerable groups such as the elderly, mentally ill and other sick persons, carers, disadvantaged children and youth.
Combines discussions on both orthodox medicine and Chinese medicine
Offers theoretical and experiential components for a balanced study experience:

The theoretical discussions are delved into practical management issues meant to strengthen students' analytical skills and career prospects. Some courses entail laboratory activities and field visits.

Equips students with advanced research skills for work and further studies
Multidisciplinary perspectives to course delivery:
The program adopts an eclectic approach to provide students with a holistic perspective in managing health and social services.
International learning experience
MHSM courses are delivered by a team of internationally trained and experienced scholars and practitioners. The courses are sensitive to local, international and global debates about health and social services management. Specifically, students shall have:
Opportunities for international student exchange (e.g., summer school at the University of Oxford)
Regular seminars and workshops led by invited international scholars and professionals in related fields
Excellent career opportunities
Graduates of the programme can take positions in several areas in both private and public sectors including:
Project managers/coordinators
Training officers
Nursing and healthcare alliance managers
Patient advocates
Project operations executive
Research officers
Prevention officer in health services
Outreach health workers
Further Studies
Lingnan University offers a Doctor of Policy Studies. Students can also apply for doctoral studies in other local and overseas universities.
Aims of the Programme
The MHSM aims to achieve the following objectives:
To introduce students to theoretical, practical knowledge and contemporary debates about health and social service delivery.
To transmit critical skills in leading and managing social and healthcare services.
To equip students with research and analytical skills in researching and presenting health and social services issues.
To introduce students to innovative ways of applying ICT in managing health and social service delivery.
To examine varieties of health-related and social problems from theoretical, practical and comparative perspectives.
To equip students with knowledge and skills to manage conflicts and build and maintain working relationships with service users and other stakeholders, including community-based organizations.
To introduce students to the concepts and role of Chinese medicine in health service delivery in Hong Kong.
Programme Structure & Course Description
Students will be expected to complete nine courses in the programme.
a) Core and Theoretical Courses (18 credits) (6 Courses)
Theorizing Health and Social Services I
Theorizing Health and Social Services II
Health and Social Services Management
Managing Service Users and Stakeholders
Social Policy in Modern Societies
Research in Health and Social Services
b) Experiential courses (6 Credits) (2 courses)
Modern Technology in Health and Social Services
Chinese Medicine in Health and Social Services
c) Project (6 Credits)
Health and Social Services Project
Mode of Study
1-year Full-time mode
2-year Part-time mode
Admission Requirements
To be eligible for the MHSM programme, applicants must have the following qualifications:
A bachelor's degree with first or second class honours from a recognised tertiary institution; and
Applicants whose degree is from a non-English-medium tertiary institution should have a band score of 6.5 or above in the International English Language Testing System (IELTS), or a minimum score of 550 (paper-based test) or 213 (computer-based test) or 79 (Internet-based test) in the Test of English as a Foreign Language (TOEFL), or an equivalent score in a recognised test.
* Equivalent qualifications and experience may be considered on a case-by-case basis;

The IELTS or TOEFL results must have been taken within the last two years from the time of submission of application.
**Interviews may be conducted if deemed necessary by the Admissions Coordinator and the Programme Director (PD).
Tuition Fees
HKD $120,000 (payable in two instalments for full-time and four instalments for part-time)
Application Deadline
30 June 2020 (non-local applicant);
30 July 2020 (local applicant)
Late application will be considered on a case-by-case basis.