Associate of Applied Science in
Associate of Applied Science in Medical Assistant
Lewis-Clark State College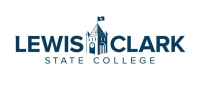 Introduction
Certified Medical Assistants (CMAs) who have achieved certification through the American Association of Medical Assistants (AAMA) are multi-skilled Allied Health Professionals specifically educated and cross-trained to perform a broad scope of BOTH administrative and clinical duties within a medical facility. The demand for CMAs (AAMA) is evidenced by the United States Bureau of Labor Statistics' projection that medical assisting is one of the fastest growing professions, increasing by more than 18% (much faster than average) through the year 2030.
Medical Assistants serve as communication liaisons on the healthcare delivery team and enjoy contact with patients while working alongside physicians and other healthcare professionals, mainly in outpatient or ambulatory care facilities, such as a physician's office, hospital, or numerous other specialized and primary health care clinics.
The practice of Medical Assisting directly influences the public's health and well-being and requires mastery of a complex body of knowledge and specialized skills requiring both formal education and practical experience that serve as standards for entry into the profession. Practical experience is a vital aspect of the Certified Medical Assistant program and is attained through a 180-hour Clinical Experience course. It is a policy that the Clinical Experience hours required for the Medical Assistant AAS degree are non-paid.
The duties of Medical Assistants vary depending on the location and size of the practice and the physician's specialty. Duties can include measuring vital signs, assisting with patient exams, minor office surgeries, and procedures, administering medications, performing phlebotomy and routine lab tests, EKGs, scheduling appointments and surgeries, obtaining referral and surgery pre-authorizations, operating medical office software and equipment, insurance billing, and many other clinical and administrative tasks.
Medical Assistant courses require that students work with patients; therefore, students are responsible for obtaining any necessary health exams, immunizations, evidence of a TB test, titers, etc., which may be necessary to meet requirements by the College and affiliating clinical agencies. Students may be required to undergo a criminal background check before beginning their Clinical Experience as determined by affiliated clinical sites.
Pathways
The Medical Assistant Program offers two pathway opportunities:
An Intermediate Technical Certificate (ITC) where you complete a semester of pre-requisites and then two semesters of professional Medical Assistant courses.
An Associate of Applied Science (AAS) degree where you complete the ITC and an additional semester of core and healthcare-focused courses available online, for which you will receive an associate degree in addition to the ITC.
All students in the program whether completing the Associate of Applied Science (AAS) degree or the Intermediate Technical Certificate (ITC) will be eligible to sit for the CMA (AAMA) exam at end of the second semester of the professional program Medical Assistant courses.
Successful completion of the Medical Assistant program will result in either an Intermediate Technical Certificate or an Associate of Applied Science degree.
Accreditation
The LCSC Medical Assistant Program is accredited by the Commission on Accreditation of Allied Health Education Programs (www.caahep.org) upon the recommendation of the Medical Assisting Education Review Board (MAERB).
Program Outcome
Upon completion of the Medical Assistant ITC and the AAS degree, students will:
Be prepared as competent entry-level Certified Medical Assistants in the cognitive (knowledge), psychomotor (skills), and affective (behavior) learning domains.
Be prepared to successfully complete the Certified Medical Assistant Exam.
Be cross-trained and prepared as entry-level Medical Assistants able to work in BOTH back offices- clinical and front office-administrative Medical Assistant positions.
Be prepared as capable entry-level Certified Medical Assistants to meet the needs of the regional healthcare industry.
Complete complex body of knowledge and demonstrate specialized skills with 180 hours of hands-on practical experience in the field.
Completion of a Technical Skills Assessment, Certified Medical Assistant (AAMA) Exam, is required.
Career Opportunities
As one of the fastest-growing Allied Health Care careers, Medical Assisting offers terrific opportunities for advancement. Medical Assistants can advance to office managers, clinical supervisors, a variety of advanced administrative support occupations, and even teach Medical Assisting. Another great thing about earning your MA degree and because LCSC graduates are prepared to become CMA (AAMA) Certified, is that your new skill set opens a series of doors beyond medical assisting. our graduates are uniquely qualified to excel in both existing careers and emerging new Patient-Centered Medical Home (PCMH) roles available like:
EKG Technician
Phlebotomy Technician
Pharmacy Technician
Electronic Health Records Specialist
Patient Care Technician
Health Unit Clerk
Medical Office Assistant
Medical Office Manager
Billing and Coding Specialist
Public Health Inspector
Panel Manager
Patient Navigator
Wellness/Health Coach
Patient Care Coordinator