Bachelor in
Doctor of Stomatology (Dentist)
Kursk State Medical University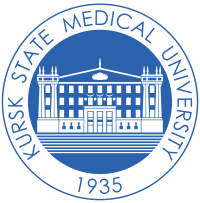 Introduction
The faculty of Stomatology was opened at Kursk State Medical University in 1997. At present more than 300 students are currently being trained at the faculty.
The faculty offers a five-year program of Stomatology. The teaching-learning process is meant to emphasize the development of practical competence. Careful attention is given to the development of the students' personality and work habits, stressing on a personal skill that are key factors for successful careers.

Study Program
The study of Dentistry is divided into theoretical subjects (Anatomy, Physiology, Histology and Embryology, Chemistry, Biochemistry, Biophysics), and preclinical and clinical subjects (Microbiology, Pharmacology, Pathological Physiology, Surgery, Internal Medicine, Neurology, Psychiatry). The main emphasis is on specialized subjects such as Preventive Dentistry and Cardiology, Preclinical Dentistry, Prosthetic Technology, Dental Radiology, Orthodontics, Endodontic, Periodontics, Preservative Dentistry, and Oral Surgery. A crucial part of the program is devoted to practical training. The study plan also includes courses on management, ethics, legislation and social aspects of dentistry. The Dentistry study program is concluded with final state examinations in Preservative Dentistry, Orthodontics and Prosthetics, and Oral Surgery.

Duration of Study
5 Years

Two Intakes
September & February

Entry Level
A-Level (WAEC, NECO, IGCSE, IB), IB, Baccalaureat, WAEC, NECO, Higher Secondary School Certificate, Senior Secondary Education Certificate, National Senior Certificate, Matriculation.

KSMU Graduates are awarded the degree of Stomatology Physician in General Practice (Dentistry Physician in General Practice).

Accommodation is provided in nearby student Hostel. Affordable Tuition Fee.
Curriculum
Curriculum
Students are taught general subjects (chemistry, biology, mathematics, physics, anatomy, physiology etc.) during the first and second academic years. Later, more attention is given to newly emerging fields in the study of pharmacy: molecular biology, biotechnology, biopharmaceuticals, and biopharmaceutics. The clinical aspects of modern pharmacy are given a stronger emphasis each year. The study program includes 6 months of practical training at both public and hospital pharmacies.