Master in
Master in Medical Physics
Kaunas University of Technology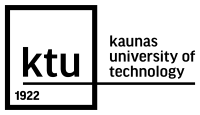 Introduction
Can the application of physics concepts, theories and methods save lives? It certainly can.
Why @KTU?
The teaching curriculum of KTU MSc in Medical Physics focuses on the use of ionising radiation for treatment and diagnosis of oncological diseases, and protection of individuals and the environment from unreasonable radiation.
This study programme is implemented together with the Lithuanian University of Health Sciences is adjusted to the medical physics study programmes around the globe and recognised by the International Organisation of Medical Physicists.
KTU MSc in Medical Physics is one of the few programmes of this kind delivered in English in Europe (except for the UK universities).
State-of-the-art research facilities and equipment available for KTU students' research
Hands-on experience while working together with professionals in hospitals and medical care centres
EC directive 2013/59/EURATOM regulated curriculum
Curriculum
What will you study?
Ionising radiation: interaction of radiation with biomaterials, radiobiology
Radiation therapy: methods, equipment for the treatment of oncological diseases, dosimetry
Radiation diagnostics, radiology: methods, equipment for diagnostics of diseases, imaging
Nuclear medicine: the use of radioactive materials for diagnostics and treatment of diseases
Radiation protection and safety
Scholarships and Funding
Funding opportunities
All international students automatically become candidates to receive the Scholarship for International Students, which is assigned for first-year Bachelor or Master students with strong academic records and motivation.
The residents of European Union countries and the global citizens of Lithuanian origin can apply for state-funded study places. This means that all the applicants, who fall into one of the aforementioned categories will participate in the general admission's competition for state-funded study places and get the chance to study free of charge, depending on their admission score.