Master in
Master's degree in Aesthetics and Wellness - Face-to-face - 60 ECTS
ISMET - Formación en salud y terapias naturales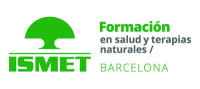 Introduction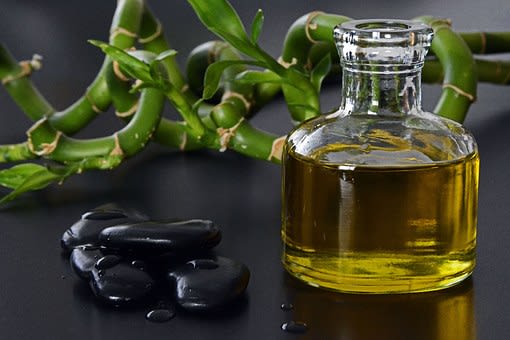 Start
October 2018 / Duration 10 months / Face-to-face mode
Presentation
Aesthetics and alt = "wellness are very present in our society, proof of this is the large number of aesthetic centers and alt =" wellness that offer their services around the world, from hotels, Spas, luxury cruises, spas , beauty centers, beauty centers, aesthetic clinics, among others, which offer services for the personal image and the well-being of the person.
ISMET is the first business school in the area of ​​natural therapies that offers in Spain a master's degree in aesthetics and wellness, and also from the holistic side, through the prestigious UCAM University with 60 ECTS credits.
The master is divided into three major areas, one the Aesthetics and the alt = "wellness through naturopathy focused on natural cosmetics, aromatherapy and essential oils, which is complemented by other techniques such as virtual homeopathic mesotherapy and diet therapy naturist, and on the other hand the massage area centered on the Ayurvedic with other complementary such as bamboo, stone therapy, champi and pindas and then with the Japanese facial rejuvenation massage which is another non-aggressive technique for the human body that We complement with the shiatsu applied to aesthetics.
These areas together with others achieve that the student can apply both techniques of massage and naturopathy to aesthetics and alt = "wellness.
The student can take up to 4 university diplomas at first, which can then validate those credits to obtain the master's degree.
Titling
Once the program is finished (1500 hours between classes and personal work - 480 hours in class) and having passed the evaluation tests, two diplomas issued by:
Master's degree in Aesthetics and Wellness (60 ECTS credits)
ISMET: Master in Aesthetics and Wellness - (own and private title).
Access to studies
The admission of each candidate will be evaluated by an academic committee.
Admission requirements:
A) Students with university qualifications (Diploma, Bachelor or Degree in any area of ​​knowledge): provide a certified photocopy of the title or, failing that, a certified or original photocopy of the payment of the fees for issue of the degree. For students coming from a country that is not a member of the Treaty of Bologna, they must provide the title or the certificate of completion of the studies with the apostille of the beech.
B) Students without university degree: the profile of the candidate will be evaluated by a commission between UCAM and ISMET to decide if the student is admitted or not to the program (minimum work experience of five years in the demonstrable study sector).
Course program
Module 1: approach to the history of aesthetics and cosmetics and their need today.
Module 2: Dermatological anatomysphysiology. Basic notions.
Module 3: first aid
Module 4. Natural cosmetics
Module 5. Aromatherapy
Module 6. Essential oils in aesthetic treatments
Module 7. Virtual homeopathic mesotherapy for aesthetic, cellulite, obesity and facial treatments
Module 8. Orthomolecular in aesthetics and beauty (skin, hair and nails)
Module 9. Naturopathic diet therapy and obesity
Module 10. Japanese facial rejuvenating massage
Module 11. Shiatsu applied to aesthetics
Module 12. Facial gymnastics and facial massage with pindas
Module 14. Ayurvedic massage
Module 15. Massage with bamboo, pindas, champi and stone therapy
Module 16: Methodology and design of the research
Module 17: Master's final project
Professional outings
Once the studies are finished, the students can choose to set up an aesthetic center and alt = "wellness or work in them in hotels, spas, spas, gyms, in tour operators such as cruises, among others. this training the professional will incorporate these techniques in their usual work space, either in their aesthetic center and / or alt = "wellness, in a therapy center, in an aesthetic medicine clinic or in any other place suitable for the exercise of aesthetic activity and alt = "wellness." With this training, the professional can expand its portfolio of techniques to achieve not only an increase in clients by the expanded commercial offer, but also improve the results of their work.
Tutorials
The students of ISMET have a tutor, to which they can go in case of schedule changes, difficulty to follow up on subjects, personalized advice, professional development, among others.
Additional services
Promotions and special prices in other courses. Computer room with Internet connection. Service sale material. Special promotions at the ISMET therapy center. Academic advice by the studies tutor. Therapies in practices for the students. ISMETalumni, alumni association. Job vacancies Advice on the exercise of the profession at the tax, labor, accounting, marketing, communication, LOPD, insurance RCP, others.
Face-to-face modality
Weekly in the morning, afternoon or Saturdays. Possibility of combining several modalities.