Master in
Master's Degree in Research in Dentistry - Official
International University of Catalonia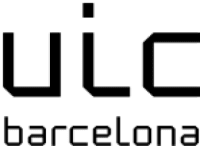 Introduction
The main objective of the Master in Research in Dentistry is to provide the knowledge and tools needed to continue in a doctoral program in the field of health, following a methodology based on ethics and scientific evidence.
To achieve this main objective, this Master will
Provide students with the knowledge and skills necessary for effective clinical and research materials in the field of dentistry skills.
Promote the acquisition of skills, attitudes and behaviors that facilitate scientific interaction with the environment to properly solve research problems.
Promote research in Dentistry and continuing education for the study of new techniques and improvements in the dental profession.
Provide the necessary tools to work together and coordinate multidisciplinary projects.
Other complementary objectives
To form expert persons in the scientific method capable of planning, executing and interpreting the results of research projects, taking into account economic, regulatory, legal, ethical and humanitarian aspects.
To train experts in the molecular basis of diagnosis and treatment of major diseases in the field of dentistry.
To develop a solid foundation in the use of methodological and instrumental research techniques that allows joining in research in both public and private laboratories.
To offer the possibility to complement the clinical training with a strong background in research.
Academic Accreditation
60 ECTS, University Master's Degree in Research in Dentistry
Ideal Students
All candidates who meet the criteria and general requisites for access to the study programme will be able to apply for entry. However, the recommended entry profile is:
Degree holders in Dentistry, Medicine, Biology, Biochemistry, Biotechnology, Pharmacy, Chemistry, Biochemistry, Veterinary Sciences or other study programmes from the field of health sciences
A level of English that is equivalent to a B2
An interest in science and research
Good decision-making skills
Discipline, a good memory and dedication
A personality based on responsibility and solidarity
Sensitivity and empathy for the pain felt by others
Observation skill
A good team-player
Curriculum
Scientific methodology
Research Methodology
Basic biostatistics
Bibliographic research
Advanced biostatistics
Scientific communication
Scientific communication I
Scientific communication II
Advanced scientific communication
Research ethics
Principles of Bioethics
Animal and human bioethics
Research management
Industry-university knowledge transfer
Resources for Research
Legislation and biobanks
Advanced research techniques applied to dentistry
Basic microbiology
Animal experimentation
Scientific contributions I
Scientific contributions II
Basic pharmacology
Basic molecular biology
Clinical, laboratory, and experimental research
Experimental techniques
Epidemiology, public health, and qualitative methodology
Molecular and cellular pathology
Clinical studies and trials design
Pre-clinical and clinical pharmacology
Bioinformatics
Final Master's Degree Research Project I
Final Master's Degree Research Project II