Bachelor in
Bachelor's Degree in Dentistry
International University of Catalonia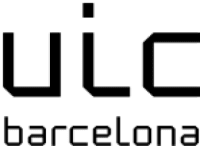 Introduction
We aim to train people to become professionals who are capable of tackling the prevention, treatment and rehabilitation of oral and dental diseases based on good criteria and skill.
The solid academic education we provide is complemented by intensive practical sessions in the University Dental Clinic. We are located on the university's Sant Cugat Campus, with a total area of more than 40,000 m2. We provide a fantastic environment in which to put into practice all your talent and the knowledge you have acquired. Through this degree programme, you will become a professional who is capable of applying scientific knowledge and the technical skills acquired to the diagnosis, treatment and rehabilitation of oral and dental diseases.
Work placement agreements
As well as the 1,150 hours undertaken in the CUO from the second year onwards, 5th-year students have the opportunity to learn about other dentistry situations by doing curricular work placements in the following institutions:
Fundació Privada i Prodiscapacitats Terrassenca Prodis.
Terrassa Health Consortium.
Institut Català de la Salut.
Col·legi Oficial d'Odontòlegs i Estomatòlegs de Catalunya.
Fundació Catalonia.
We hold various agreements to promote an awareness of social responsibility among students in terms of the neediest groups or those at risk of social exclusion. We also hold agreements with SJD Barcelona Children's Hospital, the General University Hospital of Catalonia, the Children's Hospital Foundation of Barcelona and Plató Hospital.
The Faculty also encourages extracurricular work placement agreements in order to facilitate the incorporation of students into the world of work.
Mobility agreements
Erasmus
Medizinische Universität Graz (Medical University of Graz), Austria
Witten/Herdecke University, Germany
Universiteit Gent, Belgium
Université Paris Descartes, France
Université de Montpellier, France
Université de Lorraine, France
Università degli studi di Foggia, Italy
Univ. degli Studi G.d'Annunzio - Chieti - Pescara, Italy
Università Degli Studi di Pavia, Italy
Università Degli Studi di Padova, Italy
Università Degli Studi di Siena, Italy
EGAS MONIZ - Cooperativa de Ensino Superior, CRL, Portugal
Sapienza Università di Roma, Italy
Universidade de Coimbra, Portugal
University of Oslo, Norway
Pomeranian Medical University in Szczecin, Poland
Universidad Católica Portuguesa, Portugal
Bilateral
Pontifícia Universidade Católica do Rio Grande do Sul, Brazil
Yonsei University, Korea, South Korea
Universidad de Monterrey, Mexico
Universidad Nacional Autónoma de México, Mexico
Universidad de San Martín de Porres, Peru
Universidad El Bosque, Colombia
Tufts University School of Dental Medicine (TUSDM), USA
Universidad de los Andes, Chile
Instituto Tecnológico y de Estudios Superiores de Monterrey, Mexico
Universidad Autónoma de Tlaxcala, Mexico
Benemérita Universidad Autónoma de Puebla, Mexico
Universidad Nacional Pedro Henríquez Ureña, Dominican Republic
Universidad de Coahuila, Mexico
Universidad de San Carlos de Guatemala, Guatemala
Universidad Salvadoreña Alberto Masferrer, El Salvador
Universidad Autónoma de Nuevo León, Mexico
Universidad Anahuac Mayab, Mexico
Université Saint Joseph de Beyrouth, Lebanon
Universidad Autónoma del Estado de Hidalgo, Mexico
Universidade de São Paulo - FOUSP, Brazil
Universidad de Ciencias y Artes de Chiapas, Mexico
Universidad Continental Pierre Fauchard, Mexico
University of California - Berkeley, USA
Rutgers University, USA
Universidad San Francisco de Quito (in process), Ecuador
Universidad Latinoamericana, Mexico
Universidad Autónoma de Nayarit, Mexico
Pontificia Universidad Católica de Chile (in process), Chile
Rankings
Shanghai 2022 Ranking: 3rd at a national level. 151-200 section at an international level.
FCYD 2021 Ranking: 1st.
El Mundo 2022 Ranking: 3rd.
Ideal Students
Prospective students
If you are a person with initiative, commitment to society and a vocational attitude in the field of science and healthcare, this is your degree.
At UIC Barcelona, we work to boost the following abilities:
Organisation skills, good memory and motivation
Good decision-making skills
Psychological qualities and empathy
Emotional balance
An interest in research
Responsibility
Observation skills
Teamwork
Curriculum
10 semesters – 300 ECTS – 120 places Sant Cugat Campus
Year 1
Semester 1
Anthropology
Human Biology I
Human Biology II
Structure and Function of Head and Neck
Structure and Function of the Human Body
Semester 2
English for Dentistry I
Communication and Psychology
Dental Structure and Function
Microbiology and Immunology
Epidemiology and Statistics
Elective I
Year 2
Semester 1
Pharmacology
Clinical Introduction
Dentistry
Preventative Dentistry I
Dental Pathology
General Medical and Surgical Pathology I
Semester 2
Applied Bioethics
General Anatomical Pathology
Anaesthesia in Dentistry
Occlusion
Preventative Dentistry II
Dental Surgery
General Medical and Surgical Pathology II
Basic Periodontics
Public Health
Year 3
Semester 1
Masticatory System Dysfunction
Paediatric Dentistry I
Orthodontics I
Oral Surgical Pathology I
Prosthodontics I
Endodontics
Semester 2
Introduction to Clinical Dental Restoration
Oral and Maxillofacial Medicine
Paediatric Dentistry II
Orthodontics II
Prosthodontics II
Advanced Periodontics
Year 4
Semester 1
Clinical Dental Restoration I
Paediatric Dentistry III
Orthodontics III
Oral Medical and Surgical Pathology II
Prosthodontics III
Periodontics
Seminar I
English for Dentistry II
Semester 2
Clinical Restorative Dentistry II
Advanced Dentistry Material
Elective II
Oral Medical and Surgical Pathology III
Prosthodontics IV
Dental Traumatology
Year 5
Semester 1
English for Dentistry III
Gerodontology
Legal and Forensic Dentistry
Paediatric Dentistry IV
Orthodontics IV
Integrated Dentistry Clinic
Final Degree Project
Semester 2
Radiodiagnosis Facilities Manager
Community Dentistry
Dentistry for Special Patients
Periodontics
Seminar II
Elective III
Integrated Dentistry Clinic
End of Degree Presentation
Electives
Elective I:
Elective II:
Summer Voluntary Clinical Practice in Dentistry
Voluntary Clinical Practice in Dentistry - Saturdays
Elective III:
Multidisciplinary Surgery
Dental Aesthetics
Health Management
History of Dentistry
Implant Prosthetics
Otolaryngology for Dentists
Decision-taking in Endodontics
Career Opportunities
Employment leaders. With a Bachelor's Degree in Dentistry from UIC Barcelona, you will have access to professional opportunities in three main areas.
UIC Barcelona also offers continuing education after graduation, and 97% of qualified students find work in less than three months.
Healthcare
Your own dental surgery
Dental care in other clinics or as a consultant
The national healthcare network
Private hospitals that provide dental services
Teaching
Universities
Specialised centres
Vocational training courses
Research
In all fields of dentistry
Dental Companies