Associate of Applied Science in
Associate of Applied Science in Dental Assisting
International Business College (Fort Wayne)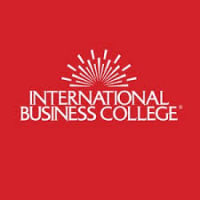 Scholarships
Explore scholarship opportunities to help fund your studies
Introduction
A dental assistant is an important part of the dental team. Under the direction of a dentist, dental assistants can perform various dental procedures, including finishing and polishing composite restorations, taking impressions, and developing radiographs. Dental assistants must work on a team, have good manual dexterity, and have good communication skills.
International Business College offers a 16-month Associate of Applied Science degree in dental assisting. Most of your classes are specific to preparing you for a successful dental assisting career. You can graduate quickly and start working!
Commission accredits our Dental Assisting program on Dental Accreditation (CODA). This accreditation allows graduates to sit for the national Certified Dental Assisting exam that many employers like to see throughout the United States.
During the 16-month Specialized Associate of Applied Science degree program, students can learn four-handed dentistry, dental procedures, and office procedures. Students learn in a simulated on-site dental clinic and complete two externships to gain valuable real-world experience with patients. International Business College's dental assisting program also includes expanded functions.
At International Business College, our dental assisting faculty has real-world experience, so they can teach in the classroom what it takes to succeed.
Our class sizes are usually smaller, making it easier to get to know your teachers and get personal, one on one attention. You'll be learning in a simulated dental lab that is equipped with the industry-standard equipment you will find in dental practices.
As a student in our Dental Assisting program, you can learn about:
Chairside Assisting
Taking and developing radiographs
Working with dental materials
Using a variety of dental instruments
Placing composite restorations