MSc in
Bioanalytical Chemistry and Pharmaceutical Analysis (M.Sc.) Part-Time
Fresenius University of Applied Sciences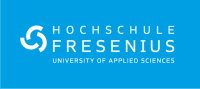 Introduction
Are you a Bachelor's or Diploma graduate pursuing a career? Would you like to develop your skills and deepen your knowledge of certain areas? If you are interested in analytical chemistry, bioanalytics, life sciences, research, or quality assurance, then our Master's study program in Bioanalytical Chemistry and Pharmaceutical Analysis is the perfect choice. This program gives you the opportunity to earn valuable additional qualifications alongside your job in just a year and a half while also improving your English.
Curriculum
A part-time master's in just 18 months
Based on your previous experience, you have decided to dedicate your career to analysis and research. You know what you want and we can provide you with the skills you need.
Content
During the program, you will expand your knowledge of different methods and learn how they can be applied, compared, and evaluated. You will also learn about key legal requirements relating to the development, registration, production, and distribution of medicinal products. Quality assurance measures, including for analytical methods, represent another significant part of the program.
Part-time
The attendance periods, ie the lectures and the practical units in the lab, are spread over the first and third semester. In the second semester, you will concentrate fully on your master's thesis. You don't need to be present in Idstein. If you have a suitable topic, you can also write your master's thesis in your company. The advantage of a part-time study program: you can apply what you have learned directly in practice - and conversely, you can use our lecturers and your fellow students to discuss tasks in your daily professional life and develop joint approaches to solutions.
Advantages
Hochschule Fresenius - University of Applied Sciences is the ideal place to combine your studies and career. We provide various communication channels that allow you to talk with your lecturers and catch up on lectures at any time. Contact hours are designed to suit people in work. Our study program is one of very few to combine key content and practical experiences in this specialist field and to be taught solely in English. All aspects of the program are related to professional practice.
Specializations
We believe it is extremely important to tailor lecture content to the latest requirements and questions being asked by the analytical sciences. Lectures cover topics such as biopharmaceutical protein characterization, proteomics, pharmacology, and forensic analysis and use current examples from research and development to aid understanding.
Campus: Idstein
You will benefit from the personal learning environment, which is characterized by the cooperation in small groups and the individual support by our experienced lecturers. Measured by the available laboratory space, Hochschule Fresenius - University of Applied Sciences in Idstein with its state-of-the-art laboratories is one of the best equipped in Germany.
Practical focus
Naturally, we make it easy for part-time students to balance their studies and current employment. We value laboratory work very highly at Hochschule Fresenius. You will be using and evaluating analytical methods. The study program concept has been developed in close collaboration with our partners from the chemical and pharmaceutical industry. This allows you to apply everything you have learned directly to your everyday work, benefiting both you and your employer.
Further qualifications
You have chosen the part-time option to improve your career prospects in your current work environment or to focus on a new area in order to change career. Upon completing the Master's study program, you will have earned 300 credit points, making you eligible for a doctoral program. While we do not have the right to confer doctorates, our partner universities offer suitable options. If you are interested, please get in touch!
Career Opportunities
Working toward tomorrow today
Potential careers
Completing the Master's study program will enhance your career prospects and provide new opportunities.
Combined with your professional experience, your Master's degree will show that you are suited to higher-level tasks and can manage projects and staff. You can also focus on new tasks that will take your company to the next level – for example reviewing existing analytical methods, establishing new methods, and quality control and assurance. You will also be qualified for positions with research institutes and public authorities.