MSc in
Optometry and Vision Sciences (Masters of Optometry)
Hadassah Academic College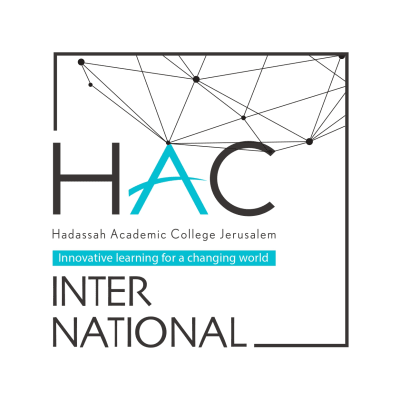 Key Information
---
Campus location
Jerusalem, Israel
Study format
Blended, Distance Learning
Tuition fees
USD 2,515 / per semester *
Application deadline
11 Feb 2024
Earliest start date
Feb 2024
* registration fee is 437 NIS ($116 USD).
Introduction
The Masters of Optometry Program at HAC was established 16 years ago. The Optometry Department was established 28 years ago and has been leading the field of optometric education in both undergraduate and graduate studies.
Hadassah Academic College has vast experience running online, in-person, and hybrid international courses with world-renowned lecturers worldwide.
The program consists of 37 academic credits (55.5 ECTS credits) taught over 4 semesters.
29 credits are mandatory courses, and 8 credits are elective courses.
Classes take place on Tuesdays over Zoom, though some courses are asynchronous. All lectures are recorded to allow maximum flexibility.
During the summer semester, there will be clinical training that will take place in Jerusalem, at the college's laboratories.
Why pursue a Master of Optometry degree at HAC?
Career boost - M.Optom graduates give their practice a competitive edge with added expertise in contact lenses, vision therapy, low vision, and neuro-rehabilitative optometry. Graduates gain deeper knowledge in sports vision, learning disabilities, and vision and treating patients on the autism spectrum.
Online studies once a week which allows schedule flexibility
Networking, connecting, and collaborating with optometrists from around the world
The supportive, collegial atmosphere between faculty and students
A chance to extend your knowledge to pursue a higher education career
Curriculum
What does the program include?
The program consists of 37 academic credits (55.5 ECTS credits) over four semesters; 29 credits of mandatory courses and 8 credits of elective courses.
Classes take place on Tuesdays.
The program begins in the Spring semester.
Starting in the spring semester of 2024, the entire degree program will be offered in English. Semester courses will be given online. Clinical training will be offered during two 10-day summer sessions held after the first and third semesters. International students with the appropriate background may register for individual courses without taking the entire program.
Program Outcome
What are the goals of the program?
The M.Optom degree is specially designed to provide students with the following:
Clinical competencies in advanced areas of optometry such as specialty contact lenses and low vision
Skills and knowledge in order to develop evidence-based clinical best practices
Tools for engaging in clinical research
In-depth understanding of ophthalmologic conditions and issues
Establish optometric communities for clinical collaborations and promote clinical research around the world.
Career Opportunities
M.Optom graduates boost their career:
Giving their practice a competitive edge with added expertise in contact lenses, vision therapy, low vision, and neuro-rehabilitative optometry
Providing better service to their employers and clients due to training in advanced clinical techniques and research
Gaining recognition as senior professionals in the world of Optometry, with commensurate status and salary