Master in
Integrated Master's Degree in Dentistry
Egas Moniz School of Health & Science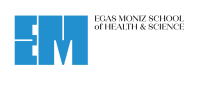 Introduction
The Egas Moniz Higher Institute of Health Science (IUEM) Integrated Master's Degree in Dentistry is currently one of the most renowned master's in Portugal in this field. It is pioneering due to the introduction of the integrated practice in the last semester of the master's and having maintained a strong clinical/practice component following the adaptation to the Bologna process. This offers our students a practical experience and an overall clinical vision of the patient, as opposed to the partial and mono-disciplinary vision that is often found in teaching Dentistry elsewhere.
The aim of the Integrated Master's Degree in Dentistry is to develop the scientific and technical capabilities required to prevent and treat mouth diseases, and rehabilitation. A Dentist who graduates from IUEM undergoes training of a general scope which, thanks to the mostly practical profile of the teaching, especially in the last years of the degree, is qualified to practice his or her professional with skill and professionalism.
IUEM boasts a tradition in academic excellence in training professionals that began about 30 years ago. We are the school in Portugal with the greatest number of qualified dentists on the market (according to the 2013 statistics from the Dentists' Association). We have successfully evolved since the start of the Licentiate's Degree in Dentistry in 1987, always with the aim of meeting the new challenges that the professionals in this field must face, and the new advances in technology, equipment, and materials.
A key factor in our Master's Degree's success has been the capacity for us to adapt to change and develop new teaching. Proof of this is the high employability of our Master's graduates who, according to the latest statistics shown in the media is the best in Portugal in the field of Dentistry and is among the 10 courses/higher education institutions with the highest employability rate in Portugal and zero graduates enrolled in Employment centers.
What makes us unique
The high practical component of the course, with more than 1,000 hours of clinical practice with patients and about 233 clinical acts per student.
Existence of its own clinic, the Egas Moniz Dental Clinic, where, from the 4th year of the course you will carry out an important part of your learning and training, you will have Integrated Clinic in the last semester of the Master and you will use the most recent and innovative materials and techniques in Dentistry
A young and qualified teaching body motivated to assist you.
The high employability of our graduates/acceptance in the job market due to the solid basic training and the strong component of clinical practice with patients.
Large, modern, and well-equipped laboratories where you will make use of the most advanced technologies, equipment, and dental materials.
You will participate in monthly clinical meetings with teachers and researchers to present clinical cases and discuss innovative approaches and applications of the latest techniques and dental materials.
The existence of the Egas Moniz Interdisciplinary Research Centre (CiiEM), will open the door for you to undertake scientific research projects in highly diversified areas, within dynamic and interactive research teams.
The possibility of having exchange programs with foreign universities, namely through the Erasmus program.
Taking part in several conferences, congresses, and seminars will keep you up to date with the most recent trends in several areas.
A top-quality University Residence on campus, with numerous amenities on offer, such as a swimming pool, which ensures your well-being and safety, as if you were in your own home.
An excellent academic environment, that is stimulating and active and includes teachers, researchers, professionals, and students alike! You will attend parties, concerts, academic nights out, and other initiatives organized by the Egas Moniz Student Associations, "Tunas" Groups, and choir. You will also be able to practice several sports, whether, at the gym or the playing field, we have on offer for you.
Our campus's privileged location is in Almada council, 15 minutes away from Lisbon and Costa de Caparica, with excellent means of access (over-ground metro, train, and bus).
Curriculum
Year 1
Anatomy I
Histology and Embryology I
Physiology I
Physiological Biochemistry I
Data Management and Organisation
Cell and Molecular Biology I
Anatomy II
Histology and Embryology II
Physiology II
Physiological Biochemistry II
Psychology
Scientific Research and Evidence-Based Dentistry
Cell and Molecular Biology II
Introduction to Dentistry
Year 2
Clinical Pharmacology I
Dental Materials I
Specialized Functional Morphology I
Microbiology
Oral Biology
Pathophysiology
Oral Immunology
Oral Genetics
Complementary Diagnostic Means
Clinical Pharmacology II
Dental Materials II
Specialized Functional Morphology II
Year 3
Dental Surgery I
Endodontics I
Periodontology I
Restorative Dentistry I
Preventive and Community Dentistry I
Dental Therapeutics
Propaedeutics
Ergonomics
Medical Ethics and Deontology
Communication in Healthcare
Dental Surgery II
Endodontics II
Periodontology II
Medical Pathologies
Paediatric Dentistry
Restorative Dentistry II
Preventive and Community Dentistry II
Dental Surgery
* The title of graduate in Basic Dentistry is granted after 6 semesters and receiving 180 ECTS.
Year 4
Periodontology practice I
Restorative Dentistry Practice I
Anaesthesia, Pain, and Basic Life Support
Advanced Preventive and Community Dentistry I
Surgery and Oral Medicine I
Paediatric Dentistry Practice I
Orthodontics I
Orthodontics II
Conservative Dentistry II
Periodontology Practice II
Restorative Dentistry Practice II
Advanced Preventive and Community Dentistry II
TMJ Disorders and Facial Pain
Surgery and Oral Medicine II
Paediatric Dentistry Practice II
Year 5
Conservative Dentistry III
Periodontology Practice III
Restorative Dentistry Practice III
Orthodontics III
Forensic Dentistry
Paediatric Dentistry Practice III
Oncology
Geriatric Dentistry
Maxillofacial Surgery (option)
Organising and Managing a Practice (option)
Integrated Clinical Dentistry
Tutor Guidance for Final Project
Program Outcome
Adequate knowledge of the basic sciences of Dentistry and a well-founded understanding of the scientific methodology including the principles of measurement of biological functions, evaluation of scientifically established information, and data analysis.
Adequate knowledge of the constitution, physiology, and behavior of both healthy individuals and those affected by various pathologies as well as the influence of the natural and social environment on the health status of the human being, particularly with regard to Dentistry.
Adequate knowledge of the structure and function of dental pieces, oral cavity, jaws, and attached tissues in both health and disease and their relationship to the general health and physical and social well-being of the patient.
Adequate knowledge of the methodology of clinical intervention that allows the undergraduate student to familiarize himself with the anomalies, lesions, and pathologies related to the dental pieces, oral cavity, jaws, and attached tissues, as well as with preventive, diagnostic, and therapeutic dentistry.
A clinical experience gained under proper supervision. This training should provide the graduated professional with the necessary knowledge to develop the competencies related to the effective performance of their professional activity, namely: prevention, diagnosis, and treatment of anomalies, lesions, and pathologies of the teeth, oral cavity, jaws, and structures attached.
Career Opportunities
When you complete the degree you will be able to:
Enroll in the Dentists' Association;
Dedicate/specialize in Orthodontics, Oral Surgery, Pediatric Dentistry or Periodontology;
To practice Dentistry as a liberal profession;
Work in private hospitals and health centers;
Work in the dental and pharmaceutical materials industry;
Work in research and university teaching;
Continue your studies, for e.g. through the accomplishment of the several post-graduations that we have in different areas of specialty of Dentistry