PhD in
PhD in Cell Biology and Pathology
Charles University Third Faculty of Medicine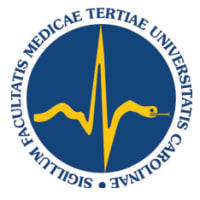 Introduction
The aim of the study is the dynamics, relationships and functional characterization of basic structural components of eukaryotic cells under normal - physiological conditions and in pathological processes, as well as in their modeling. Furthermore, the general expressions of functional cells such as cell cycle, movement, etc., including its regulatory mechanisms. Methodical landmark is vytochemie, in situ hybridization, electron microscopy, image analysis, a biological experiment in vivo and in vitro. This program overlaps with a number of other fields, particularly in molecular biology, biochemistry, and physiology.
Career Opportunities
Graduates in the Ph.D. program acquired a good knowledge of cell biology and of the biological background of basic cell pathology processes. He/she has a deep understanding of the Thesis subject and is familiar with basic methodical procedures in cell biology. The graduate acquired an independent scientific mode of thinking, is able to collect and critically evaluate the existing status of knowledge and suggest solutions including experimental designs. The graduate should manage all selected methods for scientific studies oriented to his dissertation. He/she should interpret the achieved results and present them as well as discuss them at scientific meetings. The graduate is able to teach both pre- and postgraduate courses in cell biology and pathology.