Master in
Master in Dentistry (MDDr)
Charles University Faculty of Medicine in Plzeň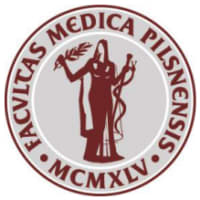 Introduction
The Faculty of Medicine in Pilsen offers courses in Dentistry (five years) in both Czech and in English languages.
For medical students, the first two years of study are devoted to theoretical disciplines, such as Anatomy, Histology, Embryology, Biophysics, Biochemistry, and Physiology. During the third and fourth years, pre-clinical subjects, such as Pathological Anatomy, Pathological Physiology, Microbiology, Immunology, and Pharmacology are studied. Bedside teaching is also introduced in the third year. The last two years of study are fully devoted to clinical subjects. For students of Dentistry, the first two years of study are devoted to theoretical disciplines and pre-clinical Dentistry, the third, fourth, and fifth years are devoted to clinical stomatology.
The academic years for theoretical disciplines and pre-clinical subjects are organized into winter and summer semesters. Each semester consists of a teaching period followed by an examination period. The clinical courses are organized in a block system.
This study field is without any specialization.
Career Opportunities
The graduate of the Dentistry Master's study program disposes of comprehensive knowledge in all fields of general medicine connected to the orofacial system in cause, manifestation, and therapy. The graduate displays profound knowledge in the fields of clinical dental practice including preservation dentistry, children's dental care, oral surgery, prosthetic surgery, periodontics, and diseases and conditions affecting the oral mucosa. The graduate is equipped with adequate knowledge in follow-up study fields and dental specialties enabling them to perform all required activities and interventions within prevention and diagnostics thus creating conditions for possible further specialized studies.