PhD in
PhD in Molecular and Cell Biology, Genetics and Virology
Charles University First Faculty of Medicine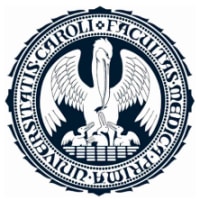 Introduction
The subjects applied specific molecular approaches in the detailed exploration of the heredity and variability of organisms the uncovering of the structural and functional relations between information macromolecules (nucleic acids and proteins) as the basis of the existence and manifestation/expression of living matter at all levels of complexity of its organization. It is concerned with the structure and function of genes, the biosynthesis of proteins as gene products – gene expression and its regulation. Classical and molecular biological approaches are applied to all biological objects in normal and pathological states with the aim of discovering, understanding and purposefully modifying the mechanisms of all their manifestations, including the viral level and gene therapy. Their subject of study and methods means that these disciplines have an impact on practically all the scientific and research fields of biology and biomedicine and have an influence on the applied spheres of medicine (congenital and infectious diseases, vaccines, new drugs), agriculture (transgenic organisms and the improvement plants and animals), ecology (the relationship between organisms and the environment, control of pollution of the environment and non-traditional processing of wastes) and biotechnologies based primarily on the procedures of genetic engineering and genetic manipulation.
According to article 3, paragraph 1, second sentence of the Code of Admission Procedure of Charles University, this program of study is offered without specialization.
Career Opportunities
The graduate displays deep theoretical knowledge in molecular and cell biology, genetics, and virology, with a focus on some specific branches of these scientific fields. He/she is able to propose an optimum solution to a given scientific problem, choose suitable methodical approaches, and to correctly evaluate and interpret the obtained data. He/she also shows practical ability to apply various modern methods and techniques of molecular biology, genetics, biochemistry, bioinformatics, and biostatistics. The graduate can independently solve complex research problems using his/her creative thinking based on the theoretical and practical knowledge acquired during the doctoral study. He/she can find employment particularly in the research/development sector with a focus on biology and biomedicine (both fundamental and applied research).