PhD in
PhD in Imaging Methods in Medicine
Charles University First Faculty of Medicine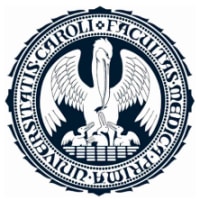 Introduction
The doctoral (Ph.D.) degree program entitled "Imaging Methods in Medicine" covers various qualitative and quantitative methods of image analysis in biology and medicine. Research and the development of new imaging techniques and procedures, as well as the analysis, processing, and interpretation of data, are also emphasized. The degree program is closely related to molecular biology, molecular imaging, radiology, nuclear medicine, pathology, and many other fundamental and clinical fields of biomedicine. The standard length of study is three years.
According to article 3, paragraph 1, second sentence of the Code of Admission Procedure of Charles University, this program of study is offered without specialization.
Career Opportunities
Graduates in doctoral (Ph.D.) studies solve scientific and technological tasks in the sphere of processing and analysis of images in medicine or in biological fields. They are able to work as professional scientific and research specialists in particular medical and allied technological specialties. The graduates obtain the makings of qualified university teachers, able to gain higher scientific and educational degrees in their further careers.