Master in
Master in Dentistry (MDDr)
Charles University First Faculty of Medicine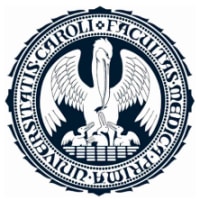 Introduction
The Dentistry 5-year program leads to the Master degree MDDr. - "Medicinae Dentium Doctor" = Doctor of Dental Medicine.
To the effect of the second sentence of Article 3 Subsection 1 of the Code of Admissions Procedure for applicants for studies at Charles University, this is a study program without specialization.
Program Outcome
Graduate Profile
Graduates of the dentistry master program obtain the qualification to work as a dentist pursuant to Section 7 of Act No. 95/2004 Coll. and therefore are practically and theoretically prepared for independent work in the field of Dentistry, as well as for training to obtain certification in particular specializations in general Dentistry. They are also prepared to enter the specialized education in the fields of clinical stomatology, orthodontics, and maxillofacial surgery. Additionally, the graduates are qualified for activities at Faculty dental clinics, possibly within the framework of post-graduate studies.
Career Opportunities
The vast majority of our International Dental Graduates are offered employment whilst in their final year of studies. All our Graduates are adequately prepared - both practically and theoretically, for independent work as Dentists. Furthermore, they are well-prepared for commencement of training in post-graduate Dental specialisations and research.