Bachelor in
Bachelor in Medical Imaging
Cabarrus College Of Health Sciences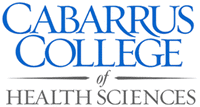 Scholarships
Explore scholarship opportunities to help fund your studies
Introduction
The baccalaureate Medical Imaging curriculum is designed to build upon an Associate Degree in Imaging or an approved diploma program. Diploma graduates may need to complete prerequisite courses in general education before acceptance into the Medical Imaging degree program. The baccalaureate program is approximately a two-year completion program.
The Medical Imaging Program at Cabarrus College of Health Sciences will provide the imaging professional with an opportunity to advance their current imaging skills. Leadership skills, along with opportunities to receive advanced credentials in Computed Tomography or Magnetic Resonance imaging, will prepare the graduate to become a leader in their chosen field. Emphasis on communication and critical thinking skills will prepare the graduate to become adaptable in the diverse healthcare setting. The Medical Imaging Program will provide the knowledge, skills, and professional values required to deliver patient-centred care and high-quality images.
Program Student Learning Outcomes
Students who graduate with a Bachelor's degree in Medical Imaging will be able to:
Expand the knowledge of clinical skills to increase clinical competence in the imaging modalities.
Demonstrate leadership skills necessary for advancement in the medical imaging field.
Practice patient-centred care in all imaging modalities.
Demonstrate practical communication skills (oral and written) for communicating with patients, staff, and other healthcare providers.
Demonstrate medical, legal, and ethical behaviours through ethical practice in the healthcare setting.
Demonstrate the ability to adapt to the ever-changing healthcare field by using critical thinking skills.
Identify quality measures related to high-quality medical imaging.