Courses in
Physician Assistant Program
Baylor College Of Medicine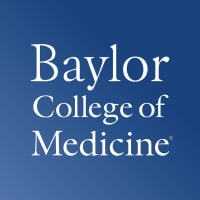 Scholarships
Explore scholarship opportunities to help fund your studies
Introduction
Our program is ranked first in Texas and third in the nation by U.S. News & World Report. We offer:
The diversity of clinical settings in the Texas Medical Center – the world's largest medical complex -- ensures you have the opportunity to explore the full range of practice options open to PAs.
Faculty who are leaders of their profession and dedicated to your success. Our faculty includes seasoned educators, renowned researchers, and clinicians in active practice in the specialities of emergency medicine, internal medicine, family medicine, paediatrics, surgery, and obstetrics, and gynaecology.
Curriculum that leverages all the Baylor College of Medicine resources, which includes one of the largest biomedical research enterprises in the nation and a top-ranked School of Medicine, Graduate School of Biomedical Sciences, and Doctor of Nursing Practice-Nurse Anesthesia program as well as the National School of Tropical Medicine.
Interdisciplinary training with students and faculty from Baylor College of Medicine's renowned School of Medicine and the other School of Health Professions and nursing, social work, and pharmacy students from leading programs in and around the Texas Medical Center.
A service-learning requirement that provides students with early exposure to underserved members of the Houston community and the social and medical issues that beset linguistically isolated individuals.
Extensive academic and support services to help you succeed at every stage of your training.
The program offers extensive support for student involvement in their profession's activities with a continuing record of students filling leadership roles in the national student academy at the highest levels on a repeat basis.
Our program mission is to educate physician assistants who will provide excellent healthcare to individuals and communities in a broad range of settings. The core values embraced by the program's faculty include honesty, integrity, self-motivation, flexibility, lifelong learning, reflective practice, teamwork, and primary concern for the patient's welfare.