PhD in
Doctor of Philosophy (PhD) by Research in Psychoanalysis
Auream Phoenix University for Women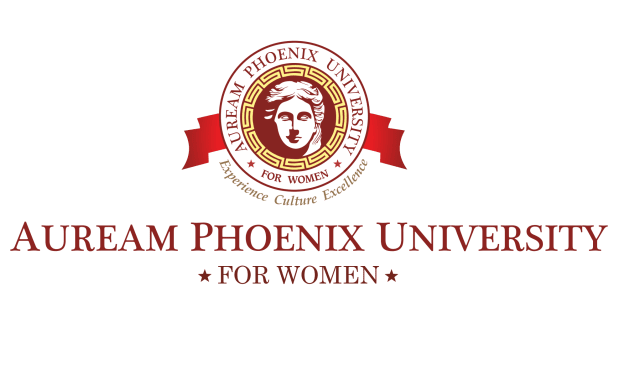 Curriculum
Program Outline
65 academic credits besides a Master's program. Max Average Duration: 18 months + 6 months further on demand.
Thesis Defence
Considering that APUW students come from all over the world, often miles away from the university headquarters, the Doctor PhD degree via distance learning thesis can be defended in three different ways:
Written Defence: the student develops his/her defence in a 5 pages report;
Oral Defense: (recommended) the student sends an audio or video file (at least 30 minutes duration) containing his/her defence;
In presence: speaking in front of two/three professors of APUW University. The student sets a date with the Secretariat to defend his/her thesis in the APUW headquarters.
Admissions
Auream Phoenix University is an institution for adult female students engaged in the world of work and professions. It is possible to enrol by APEL (Accreditation Prior Experiential Learning), an admission methodology that transforms professional experience, previous studies and work experience related to the chosen study programme into academic credits.
To enrol, you must be at least 30 years of age or be completed by the end of the study programme. A high school diploma is required for the Bachelor's programme, and a Bachelor's degree or equivalent is required for the Master's programme. A Master's degree or equivalent is required for access to PhD programmes.
Introduction
Auream Phoenix University for Women (APUW) is a solid institution, built on a solid quality and rigour foundation, whose mission is to assess the background studies and careers of managers, entrepreneurs and professional women to enable them to obtain an international degree through a rigorous integration of study programs. We are proud of being the first Distance Learning private university for women only, operating in the complex field of competencies validation in order to obtain a degree.
APUW implements a strict ethical self-regulation system to meet all quality requirements for this model of the university. Our Faculties: Arts & Humanities, Business & Media, Psychology, Computer Science, Engineering & Technology, Life & Earth and Natural & Health Science, allow an offering of over two hundred areas of study; those are carefully selected to be relevant to the market needs and future job opportunities.
APUW is proud of its students. They can create outstanding entrepreneurial ventures, they can hold leading roles in multinational corporations, private companies, and NGOs or they can be leading professionals in the working world.
Auream Phoenix University for Women (APUW) is the first private, international, Distance Learning, purpose-built university exclusively dedicated to the education of women. APUW allows every woman engaged in work and family to study and complete her academic goals while remaining in the comfortable environment of her own home. Our university addresses women leaders having a winning mindset, women with vibrant, dynamic personalities, independent thinkers and women who are conscious of being points of reference in their community. Our primary focus is on testing skills and competencies for academic certification. Aurea Phoenix University for Women's degree programs are designed on the A.P.E.L (Accreditation Prior Experiential Learning) method to provide active working women, having 5 years of professional experience at least, the chance to earn a degree without neglecting their families.
Mission
We offer adult female students the opportunity to earn an international degree by using the A.P.E.L. (Accreditation Prior Experiential Learning) method to evaluate their professional CV. The A.P.E.L. system involves a rigorous analysis of previous educational and professional experiences which, according to specific parameters, are converted into academic credits valid for APUW degrees award.
Our mission is to provide our students with a multicultural, rewarding and challenging digital learning environment that nourishes strong, well-rounded personalities, encouraging leadership and building the character and social conscience of each student. We strive to keep our commitment to Distance Learning adult education, knowledge, research and service through the activities of our whole University community.
Achievements
Since its constitution, APUW as a Private Business University has offered degree programs built on a special connection to the liberal professions, business, industry, management and the world of work in general. Programs that have to do with self-determination, know-how, creativity. We teach students how to pave their own path to a fulfilling future.
At the same time, we emphasize the need for a solid background made up of general skills and knowledge through carefully designed curricula conformed to the international job market requirements. Today, as from the very beginning, our philosophy of adult education continues to be student-centered, free, innovative and resourceful.
During our journey toward excellence and fulfillment, APUW has successfully passed through several self-regulated institutional quality reviews, in-college program reviews and accreditation processes, receiving several awards and recognitions.
Vision
Auream Phoenix University for Women will become a global leader in distance education for adult women on A.P.E.L. (Accreditation Prior Experiential Learning) basis. We offer our women students the necessary tools for their own study skills critical self-assessment for professional success. We aim at building students' confidence and expertise by encouraging them to set goals and supporting their plans to achieve those. We would like to facilitate the development of each student's full potential as a person, giving them opportunities to think, discuss, explore and make decisions