University expert in nephrology, dialysis and transplantation
Home ›
Courses ›
University expert in nephrology, dialysis and transplantation
Program Description
Number of hours and credits: 500 hours and 20 ECTS credits.
Duration: 3 months minimum and maximum 7 months from the date of enrollment - Mode: Material provided in book format + Evaluation and Tutorials by Virtual Training Platform Alcalá.
GOALS
Acquire theoretical foundation and develop the skills, aptitudes and attitudes necessary so that you can prevent, diagnose and treat patients with chronic renal failure, dialysis and transplantation.
Acquire the knowledge, skills, techniques and procedures to prevent and properly care for patients with renal disease.
Give an in-depth and updated knowledge, technical skills and competencies necessary for the diagnosis and treatment of nephrology sick.
Deepen the relationship between the clinician and researcher and sick, introducing the ethical principles that should govern the relationship with the patient.
Acquire the fundamentals and principles of health economics applied to the field of nephrology.
Training in clinical and experimental research.
Ability to use existing human and material resources available for health workers in health interventions in nephrology and kidney transplant pathology at all levels (primary, secondary and tertiary prevention).
Update regarding kidney diseases in the health care environment and concepts, so that possible understanding considering both personal and social aspects (economic, political, cultural, etc.).
Improve the quality of patient care, identifying, analyzing and trying to solve the problems in the health care practice always promoting adherence and patient comfort with some kind of tropical disease or HIV infection.
Achieving Wellness and quality of life of patients and the health care of the individual and of the community and ensure that the distribution of health resources is public objectives and criteria.
Last updated Mar 2020
About the School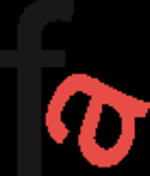 Empresa de servicios profesionales especializada en sanidad y ciencias sociales compuesto de un grupo de orientadores y consultores especializados que imparte desde el 2000 la Enseñanza a Distancia Ac ... Read More
Empresa de servicios profesionales especializada en sanidad y ciencias sociales compuesto de un grupo de orientadores y consultores especializados que imparte desde el 2000 la Enseñanza a Distancia Acreditada y Certificada como actividad principal y Edición
Read less