University expert in anesthesia, sedation and resuscitation
Home ›
Courses ›
University expert in anesthesia, sedation and resuscitation
Program Description
Number of hours and credits: 525 hours and 21 ECTS credits.
Duration: 3 months minimum and maximum 7 months from the date of enrollment - Mode: Material provided in book format + Evaluation and Tutorials by Virtual Training Platform Alcalá
OBJECTIVES
Expand and deepen knowledge of priests in the areas of Anesthesia and Resuscitation in the Field Surgical, as well as in the treatment of pain.
Increase knowledge and skills to provide comprehensive and quality care to surgical patients recovering from anesthesia. - To provide better care in health care in different surgical specialties and acquire the necessary knowledge of new technologies in this field.
Facilitate and allow professionals to research, plan, train, organize and prevention within this framework.
Improve the preoperative evaluation of patients and the development of an anesthetic plan whose purpose is aimed at reducing morbidity. - Prepare the anesthetic plan from information collected by drawing a working strategy that allows greater safety to the patient. - Treat the patient is in the best condition before surgery for perioperative develop favorably.
Form from the point of view of theoretical and practical professional who can collaborate with the anesthesiologist in all phases of anesthesia.
Last updated Mar 2020
About the School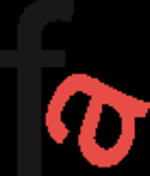 Empresa de servicios profesionales especializada en sanidad y ciencias sociales compuesto de un grupo de orientadores y consultores especializados que imparte desde el 2000 la Enseñanza a Distancia Ac ... Read More
Empresa de servicios profesionales especializada en sanidad y ciencias sociales compuesto de un grupo de orientadores y consultores especializados que imparte desde el 2000 la Enseñanza a Distancia Acreditada y Certificada como actividad principal y Edición
Read less