Pre-Clinical Medical Science Course
Program Description


The pre-clinical curriculum is set up as a case based organ systems approach to medicine that establishes the connections between knowledge and practice immediately. The extensive use of virtual patient cases and study resources to complement the lectures creates a stimulating learning environment for each student.


Active Learning
Student activity in the pre-clinical program is governed by 'Active Learning' whereby the student participates in virtual classroom and monitored study groups while receiving support and structured activity from the Academic Enhancement team which includes targeted Q & A sessions. IUHS emphasizes a competency-based assessment learning model that ensures the student not only meets the expectations of medical school but learns knowledge acquisition and self-assessment skills critical to function in their pending postgraduate and professional environment.
Academic Enhancement
The long-term goal of the Academic Enhancement program is to empower the student to become a successful lifelong learner prepared to keep up with the changes in Medicine.
The short-term goal is to provide student feedback on their knowledge management and learning while teaching them to be able to achieve that assessment themselves. This is done through a series of structured knowledge retention assessments with concrete and subjective components.
The first concrete component is student use of the Exam Master testing system to create weekly self-assessment exams (SAE) related to the block material.
These exams are monitored by the Academic Enhancement team for competency and knowledge management. The Academic Enhancement team (academic_enhancement@iuhs.edu) documents each student's performance and teaches the student how to use the system to assess his or her own performance.
The second concrete component is the offering of two Diagnostic Assessment and Retention (DAR) examinations at the conclusion of each block of study.
These exams are used to monitor the students' competency, and allow them to acknowledge their understandings and needs. In addition, this data, along with the block exam data, will inform their future review sessions in Blocks 9 and10.
The subjective component is comprised of students being trained in knowledge self-assessment skills.
This is achieved by using a predictive model of exam-taking, utilized throughout the program. While students do block examinations (BE) and Academic Enhancement examinations (DAR) they are required to record, on a simple score sheet, whether they believed they got a question right or wrong with a √ or X. Students are required to submit their predicted outcomes to the Academic Enhancement team. Students and the Academic Enhancement team use these predictions to help students resolve the outcomes of the predictions and learn how to direct their studies to address their weaknesses and misunderstandings most efficiently. This teaching/learning exercise achieves self-awareness for the student with respect to their knowledge.
The student first must make a decision about the knowledge in question to answer the exam and then must make a decision about that decision. This latter step forces students to validate and verify their understanding of the knowledge in question. The perceived areas of weakness versus real areas of weakness and perceived areas of strength versus real areas of strength are readily apparent in the outcomes. Students will be instructed that a deviation of less than 5% between predicted and actual scores is their goal to truly know what they know and know what they do not.
Testing and Assessment
Students will also be instructed in predictive modeling of exam taking and self-directed learning assessment by utilizing the IUHS practice exams and Block exams. The goal of this exercise is to force the students to move beyond simply looking at questions, making some choice and then reading the answers. By recording and reporting their predicted choices they are forced to first make a decision about the material and then think about their understanding of it. AE will assess the B1 block exam and collect the missed questions. This data is then used for evaluation purposes and retesting/reviewing in the post block AE Diagnostic Assessment and Retention (DAR) exams and ultimately the B9/10 CAP.
Integrated Clinical Medicine
During the Pre-Clinical Medical Science Program students partake in ICM. ICM allows for the modern medical student to have clinical knowledge and experience prior to the start of clinical rotations and the ICM program will provide him and her with a solid understanding of the procedures, skills, and decision making necessary for success during clinical clerkships and residency.
Last updated Dec 2017
About the School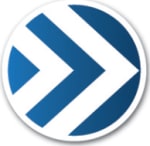 IUHS uses a innovative, low cost solution to transform the learning experience and underlying economics of medical education, with the goal of addressing the global shortage, inequitable distribution, ... Read More
IUHS uses a innovative, low cost solution to transform the learning experience and underlying economics of medical education, with the goal of addressing the global shortage, inequitable distribution, and demographic representation of healthcare professionals, especially in primary care.
Read less