Program Description
Degree in Pharmacy
OFFICIAL TITLE: Degree in Pharmacy
DURATION / ECTS: 5 years / 300 ECTS
PLACES / CAMPUS: 75 / Moncada - Alfara
TAUGHT IN: Spanish
LEARNING OUTCOMES:
General Competences
Develop communication and information skills, both oral and written, to deal with patients and users of the center where they perform their professional activity. Promote the capacities of work and collaboration in multidisciplinary teams and those related to other health professionals.
Recognize their own limitations and the need to maintain and update professional competence, paying special attention to the self-learning of new knowledge based on the available scientific evidence.
Specific Competences
Identify, design, obtain, analyze, control and produce drugs and medicines, as well as other products and raw materials of sanitary interest for human or veterinary use.
Evaluate the therapeutic and toxic effects of substances with pharmacological activity.
Know how to apply the scientific method and acquire skills in the management of legislation, sources of information, bibliography, preparation of protocols and other aspects that are considered necessary for the design and critical evaluation of preclinical and clinical trials.
Design, prepare, supply and dispense medicines and other products of sanitary interest.
Provide therapeutic advice in pharmacotherapy and diet therapy, as well as in the nutritional and food field in the establishments in which they provide services.
Promote the rational use of medicines and health products, as well as acquire basic knowledge in clinical management, health economics and efficient use of health resources.
Identify, evaluate and assess problems related to drugs and medicines, as well as participate in pharmacovigilance activities.
Carry out clinical and social pharmacy activities, following the pharmaceutical care cycle.
Intervene in health promotion activities, disease prevention, at the individual, family and community level; with an integral and multiprofessional vision of the health-disease process.
Design, apply and evaluate reagents, methods and clinical analytical techniques, knowing the basic fundamentals of clinical analysis and the characteristics and contents of laboratory diagnosis reports.
Evaluate the toxicological effects of substances and design and apply the corresponding tests and analyzes.
Develop hygienic-sanitary analysis, especially those related to food and the environment.
Know the ethical and deontological principles according to the legislative, regulatory and administrative dispositions that govern the professional practice, understanding the ethical implications of the health in a social context in transformation.
JOB
Professional outings
Royal Decree 1837/2008, of November 8, establishes the basic training necessary to access the professional practice of pharmacist and in article 61 includes activities related to the profession of pharmacist.
Graduates in Pharmacy can develop their profession in the following fields:
Clinical Analysis:
Public Sector: Administration Laboratories, Hospitals, Town Halls and Faculties
Private: Laboratories, Clinics, Hospitals and Pharmacy Offices
Community Pharmacy:
Owner Technical Director
Technical Director co-owner
Deputy, substitute, regent
Colleges and General Council of Schools:
Technicians of the Administration
Laboratory technicians
Medication Information Center
Pharmaceutical Care Technicians
Optics and Audiometry:
Private sector: own or foreign account
Medicinal plants:
Private sector: own or foreign account
Dermopharmacy:
Laboratories
Pharmacy Offices
Professional Press:
Hospital pharmacy:
Public Sector: Hospitals and Primary Care Centers.
Private Sector: Hospitals, Clinics and Pharmaceutical Industry
Toxicology:
Public sector: Ministry of Justice, Health and Consumption
City Councils
Private sector: Laboratories
Industry:
Technical director
Director and Control Technician
Director and Technician in quality control
Director and Production Technician
Research and development technician
Registry Technician
Purchasing planning technician
Marketing (Market Analysis, Product Manager, Sales Delegate or Drug Technical Informer)
Environment:
Laboratories
Administration
Companies (ecotoxicology)
That makes us different?
1. Experience and career
It has been more than 40 years since they started the Pharmacy studies in the CEU . We endorse several decades training pharmaceutical professionals committed.
2. Care orientation
A training specially oriented to the care management, in all its dimensions (pharmacy office, hospitals, etc.). This differential character is based on two axes:
The curriculum, conceived in its structure and development of subjects with a marked orientation towards the patient.
And the Pharmaceutical Practice Classroom, a pioneering space in Spain that simulates a pharmacy office and in which students interact with real patients and acquire skills in medication management. And all this from the first course.
3. A training bonus connected with employability
We offer you the possibility of taking, in parallel to the degree and free of charge, the Own Title in Management of the Pharmacy and Pharmaceutical Marketing Office, which complements your training in one of the main areas of employability. You will thus increase your skills in strategic or financial management, stock management or marketing planning tools applied to the pharmacy office.
4. A double degree, also connected with employability
In the last two courses of Pharmacy you can add another compatible degree to multiply your training and your options for the future:
Degree in Optics and Optometry
Degree in Nutrition and Dietetics
CEU.es/estudios/grado/farmacia">http: //www.uch CEU .en / studies / degree / pharmacy
Last updated March 2018
About the School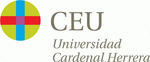 Somos una Universidad católica, pionera en el desarrollo de proyectos educativos innovadores. Estamos orientados a ayudar a las personas que aprenden con nosotros a entender la disciplina que estudian ... Read More
Somos una Universidad católica, pionera en el desarrollo de proyectos educativos innovadores. Estamos orientados a ayudar a las personas que aprenden con nosotros a entender la disciplina que estudian y a desarrollar su actividad profesional con integridad y responsabilidad. Nuestra referencia son los valores del humanismo cristiano que constituyen nuestro criterio de pensamiento y acción para la mejora de la sociedad.
Read less