MS in Pharmaceutical Economics and Policy
Home ›
MSc ›
MS in Pharmaceutical Economics and Policy
Read more about this program on the school's website
Program Description
*Application Deadline Extension For Fall 2020 Admission - June 1, 2020*
Overview
The USC graduate program in Health Economics offers a Master of Science in Pharmaceutical Economics and Policy. This MS program is offered jointly with the Department of Economics and the USC Price School of Public Policy. Master's students are trained to use pharmacoeconomics and assessment techniques in practical decision-making environments such as managed-care pharmacies, third-party payers and government agencies.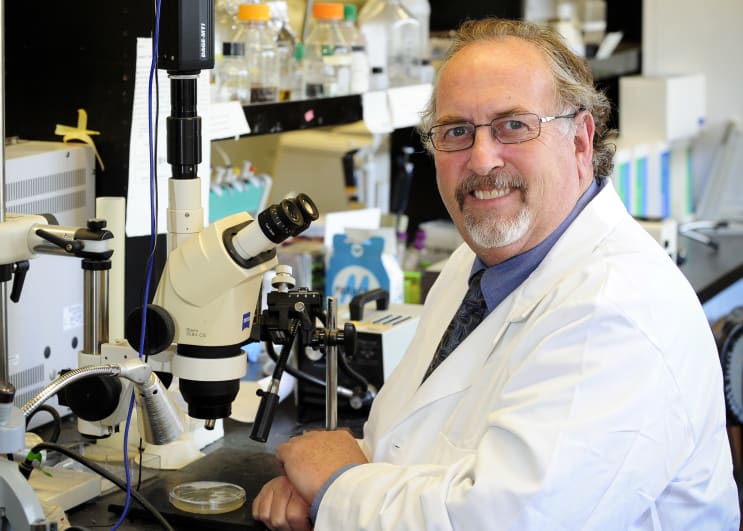 A distinguishing characteristic of the USC Master's Program in Pharmaceutical Economics and Policy is the degree to which students are actively engaged in publishable research, either as the lead author or as a secondary author in collaboration with a faculty member.
Submission Deadline
NOTE: Applications are accepted every two years starting in August of an odd year with a deadline of January 15 of an even year. For example, the application for the Fall 2020 cohort will open in August of 2019 and will close on January 15, 2020.
The admission application deadline is January 15 (11:59:59 pm Pacific Time) for the fall semester. This program admits new graduate students on a two-year cycle with new classes admitted in even-numbered years.
Admission Requirements
Graduates with PharmD, MD, MPH or bachelor's degrees in economics, statistics, public health, health services research and other related fields are encouraged to apply for the MS program. Individuals with experience in the health care field are particularly welcome.
The department's Graduate Review Committee for the master's program considers applications based on the following conditions:
Preparatory Course Work
Students are encouraged to have completed upper-division courses in statistical methods, calculus, and microeconomics prior to entering the program.
Graduate Record Examination (GRE) Score
A minimum combined GRE score of 300 (verbal and quantitative) is encouraged.
Overall Grade Point Average (GPA)
A minimum GPA of 3.0 (A=4.0) is required. Special attention may be given to the grades achieved most recently in courses relevant to our program (e.g., statistics, economic analysis, health economics, and quantitative analysis).
Letters of Recommendation
Three reference letters from faculty or supervisors with knowledge of the applicant's academic performance and intellectual capability are required. The letters should provide a clear assessment of the applicant's experience in the health care field, analytical ability, motivation, creativity and potential for future advancement.
TOEFL Scores for International Students
The minimum TOEFL score is 90 for the internet-based test (iBT) or an IELTS score of 6.5, with at least 6 on each band.
Financial Aid
Limited sources of support, including the department's research funds, may be available depending upon external grants awarded.
Requirements for Degree Completion
Academic Content
The program requires basic coursework in economics, epidemiology, research design and data analysis, and policy analysis. Upon the completion of this foundation, candidates then continue with coursework in health economics, pharmaceutical economics and pharmaceutical policy. Courses in each of these areas encourage students to develop projects in which pharmaceutical economics and policy skills can be applied. In many cases, candidates will be expected to work closely with faculty by participating in collaborative research projects.
MS Requirements
The MS in Pharmaceutical Economics and Policy requires 36 units of graduate-level courses. This program has been designed to allow a full-time student to complete the degree within two years, although part-time students can take as long as five years. Normally, a full-time graduate student course load is three full courses or their equivalent per semester, with a four-course maximum.
Grade Requirements
A grade point average (GPA) of at least 3.0 (on a scale of 4.0) must have been achieved in all graduate work, as required by the USC Graduate School.
Recommended Courses
The following courses are recommended for completion of the MS in Pharmaceutical Economics and Policy. In order to satisfy the econometrics requirement, students should pass ECON 414 or a more advanced course in econometrics, depending on their background in econometrics.
Economics:
ECON 414 Introduction to Econometrics (4 units)
ECON 500 Microeconomics Analysis of Policy OR PPD 501 Public Sector Economics (4 units)
Epidemiology:
PM 512 (elective) Introduction to Epidemiology and Demographic Methods (4 units)
Research and Methods Policy Analysis:
PMEP 509 Research Design (4 units)
PM 511A Data Analysis (4 units)
Pharmaceutical Economics and Policy:
PMEP 519 Survey Research and Quality of Life (4 units)
PMEP 529 Probability and Preferences (4 units)
PMEP 538 Pharmaceutical Economics (4 units)
PMEP 539 Economic Assessment of Medical Care (4 units)
Total Credits Required: 36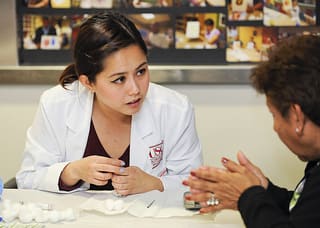 Research Paper Preparation
The student is required to complete a research paper that demonstrates the candidate's ability to apply pharmaceutical economics and policy analysis skills in a challenging topic area. The topic for the paper will be negotiated with the student's faculty advisor during the first year of study.
Last updated Apr 2020
About the School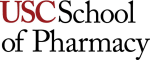 Founded in 1905, the USC School of Pharmacy has played a key leadership role in both the advancement of the field of pharmacy and in the education of new generations of pharmacists and remains one of ... Read More
Founded in 1905, the USC School of Pharmacy has played a key leadership role in both the advancement of the field of pharmacy and in the education of new generations of pharmacists and remains one of the nation's foremost schools of pharmacy today.
Read less