MBChB Graduate Entry Course in Medicine and Surgery
Home ›
Bachelor ›
MBChB Graduate Entry Course in Medicine and Surgery
Read more about this program on the school's website
Program Description
In addition to our five-year Medicine and Surgery MBChB programme, we have a four-year MBChB for graduates with a first degree in life science.
We will consider only those applicants for this programme who are classified as Home/EU.
We also offer a three-year training programme for qualified dentists wishing to pursue a career in Oral and Maxillofacial Surgery. Further information is given within the course details tab (then, select 'entry requirements').
This four-year degree programme is designed specifically for graduates and is an excellent opportunity to develop the skills you need to become a medical practitioner. Right from the start, you'll experience the practice of healthcare in the community with an attachment to general practice, allowing you to see how your studies translate into clinical practice.
Academically able with a natural aptitude for science, you'll have a strong interest in human affairs, a concern for the welfare of others, a flair for communication and the desire to make a real difference. You'll also need a lot of drive to complete this demanding degree course. Throughout your time with us, you'll be treated as an individual and we'll encourage you to develop and explore your own professional interests.
In 2016, the results of the National Student Survey (NSS) showed that 96% of our students were satisfied with the overall quality of this course.
Information for applicants
At the end of the undergraduate course, you will receive your MB ChB (or equivalent) degree, which is a primary medical qualification (PMQ). Holding a PMQ entitles you to provisional registration with the General Medical Council, subject only to its acceptance that there is no Fitness to Practise concerns that need consideration. Provisional registration is time-limited to a maximum of three years and 30 days (1125 days in total). After this time period, your provisional registration will normally expire.
Provisionally registered doctors can only practise in approved Foundation Year 1 posts: the law does not allow provisionally registered doctors to undertake any other type of work. To obtain a Foundation Year 1 post you will need to apply during the final year of your undergraduate course through the UK Foundation Programme Office selection scheme, which allocates these posts to graduates on a competitive basis. So far, all suitably qualified UK graduates have found a place on the Foundation Year 1 programme, but this cannot be guaranteed, for instance, if there were to be an increased number of competitive applications from non-UK graduates.
Successful completion of the Foundation Year 1 programme is normally achieved within 12 months and is marked by the award of a Certificate of Experience. You will then be eligible to apply for full registration with the General Medical Council. You need full registration with a licence to practise for unsupervised medical practice in the NHS or private practice in the UK.
Although this information is currently correct, students need to be aware that regulations in this area may change from time to time.
There is some discussion about whether to remove provisional registration for newly qualified doctors. If this happens then UK graduates will receive full registration as soon as they have successfully completed an MB ChB (or equivalent) degree. It should be noted that it is very likely that UK graduates will still need to apply for a training programme similar to the current Foundation Programme and that places on this programme may not be guaranteed for every UK graduate.
In addition, the GMC is currently considering whether to introduce a formal assessment that all doctors would need to pass in order to be granted full registration. Although no firm decision has been taken as to whether or when such an exam will be introduced applicants should be aware that the GMC envisages that future cohorts of medical students will need to pass parts of a new UK Medical Licensing Assessment before the GMC will grant them registration with a Licence to Practise.
First year - Phase 1 Clinical Orientation
This phase begins with a programme covering biological sciences, anatomy and medicine in society since you will have covered little of these in comparison with your knowledge of other life science subjects. You'll work on problem-based case studies as part of a tutor-supervised group of about eight students, with each of you covering all aspects of the case studies. The problems are grouped into four six-week themed blocks covering basic science, anatomy (including prosection), ethics, medicine in society and behavioural science, with all these aspects integrated into each of the case studies.
Second year - Phase 2 Clinical Experience
You will be based in the same Teaching Hospital Trusts that currently teach the third-year course for students on the five-year MBChB, spending the first semester in one teaching Trust and rotating to another in the second. You'll also join our five-year MBChB students in their clinical science lectures, pharmacology teaching and special study modules in public health and epidemiology. In addition, as a GEC student, you'll continue with a small component of case-based learning to further your basic and behavioural science training.
Students on the Maxillofacial Surgery training programme will commence their studies at this stage.
Third and fourth years
You will now move onto clinical attachments with attachments in medical, surgical and other speciality subjects, such as Cardiology, Neurology, Psychiatry, Bone and Joint Disease, Oncology, Ear, Nose and Throat and Peri-Operative Care. You will also do attachments in Obstetrics and Gynaecology, Paediatrics and General Practice. During the final year, you will be able to bring all of your learning and skills together through the Acutely Ill Patient attachment, as you prepare to become a medical practitioner.
Why study this course
With five-and-a-half million people in the West Midlands area, you'll be studying in the country's largest health region. By choosing Birmingham, you will also benefit from an interdisciplinary programme taught by renowned academics whose expertise spans the full breadth of medicine. You will find excellent learning resources and a student-centred, participatory style of learning, together with the opportunity to focus your study on your chosen interests and career goals.
The Medicine and Surgery programme benefit greatly from the very active research environment in Birmingham. The College of Medical and Dental Sciences, of which the Medical School is part, has a research income in excess of £50 million per annum, with several major centres focusing on areas that are at the forefront of medical science, including cancer, diabetes, stem cell biology, immunity and inflammatory disease, infection, cardiovascular science and ageing.
In the last Research Assessment Exercise (RAE 2008) much of this research was rated as internationally excellent and world-leading, with most of the remainder being internationally recognised. Notably, Birmingham has the first Cancer Research UK Centre and was named as the leading cancer studies centre outside London, second only to the Institute of Cancer Research (RAE 2008).
Entry requirements
We will consider, normally, those applicants who have completed a life science degree at the time of application. We will rank applicants according to the quality of their degree result, giving preference to those with a 1st class mark, but we expect also to consider those who have achieved a result at the upper end of the 2:1 range.
Secondary school qualifications are used to discriminate between applicants. In particular, we expect very good results in Science, English and Mathematics. As a guide, our A level threshold requirements are BBB, though these grades may be raised through competition. A sound knowledge base in Chemistry is essential, either from A levels or other pre-university examinations or from the content of the degree programme. Where the highest qualification in English or Maths is at GCSE, grade A is normally required.
BTEC: BTEC Extended Diploma, Diploma and Subsidiary Diploma not accepted
We want our students to start the course with a good knowledge of biological processes, cell functions and cell interactions. The degrees we regard as generally suitable are:
Biochemistry/Medical Biochemistry
Biomedical Science
Dentistry
Human Biology/Physiology/Pharmacology
Pharmacy
Physiotherapy
Psychology (British Psychological Society accredited programme)
Many other degrees may be suitable, but variations between different degree programmes will require each programme to be looked at individually (i.e. syllabus assessed). These include:
Most Biological Sciences degrees
Nursing
Sports Science/Sports Studies
MBChB Programme for Oral and Maxillofacial Surgery Applicants
We offer approximately five or six places on a three-year training course for qualified Dentists who wish to pursue a career in Oral and Maxillofacial Surgery and who have achieved or are expected to achieve MJDF or MFDS. Unlike for the full graduate-entry course, international applicants can be considered but preference will be given to applicants who offer substantial evidence of clinical practice in the UK post-graduation. It is important to demonstrate a commitment to a career in Oral and Maxillofacial Surgery.
Applicants must apply for Year 2 entry on the Graduate-entry course (A101), which must be indicated on the UCAS application. The number of places on this programme will depend on the availability of clinical placements.
Additional information
We do not use any additional admissions test such as UKCAT or GAMSAT.
Applicants should enter details of all their qualifications on the relevant section of the UCAS form. Incomplete applications may not be considered.
Candidates who are undertaking higher degrees are expected to have completed all components of the assessment process (including receiving formal approval of corrections for a PhD thesis) before starting the course.
A higher degree or a second degree does not supersede the above requirements. Where more than one undergraduate degree programme has been studied, the result for the first will be of prime consideration (even if it is in a non-relevant subject).
Preference will be given to applicants who offer a degree from a UK-based institution because of the uncertainty in assessing the equivalence of degrees from overseas institutions.
All candidates who receive offers will have been interviewed.
Mature Applicants: The School welcomes applications from candidates who graduated a number of years previously, but will take account of the length of undergraduate and postgraduate training which has to be undertaken. In addition, we expect that no more than four years have elapsed since a significant and relevant qualification.
Extenuating circumstances: We may be flexible over the route to achieving our academic requirements but we will not reduce the thresholds. We will consider only very serious life events occurring at an important stage in education; such as absence from education for a significant period of time through illness or unexpected death of a close family member. Following discussion and receipt of independent evidence, we may, for example, consider applicants who study A Levels over 3 years. Please note that extenuating circumstances during exam periods should be presented to the relevant examination board(s) for consideration. We will not consider further mitigation regarding exam results beyond that which the examination board has deemed as suitable.
Post-degree activity: We give preference to applicants who have completed their degree. Your application must leave us in no doubt that you will be/have been engaged fully in significant activity since graduation. We do not expect all of your experiences to be directly related to medicine but your healthcare involvement must be on-going.
Repeat medicine application: We will not consider anyone whose application to Birmingham medical school has been rejected a previously following interview. Otherwise, we will consider those applying for medicine for the second time.
Re-sit grades: These are not considered (except, see extenuating circumstances)
Transfer from another degree programme: We do not consider applicants who are currently studying or have previously studied medicine.
Non-academic offer requirements
All accepted candidates will be required to complete a health declaration form, and some may be contacted by an Occupational Health Physician where appropriate.
The UK Government Health Authorities require that all medical students must be screened to ensure that they are not carriers of the hepatitis B virus. All applicants who accept an offer must:
Undertake a screening blood test for Hepatitis B.
If negative, they must start a course of immunisation.
Thereafter provide certified evidence of these.
Prospective students are strongly advised to take the blood test in good time.
The UK Government Health Authorities recommend that all medical students should be offered to screen for a number of blood-borne viruses (Hepatitis C and Human Immunodeficiency Virus as well as Hepatitis B). You should be advised that any health care worker who is infected with any of these viruses (or who cannot prove that they are not infected) is not able to undertake exposure-prone procedures when qualified (which are defined as 'those invasive procedures where there is a risk that injury to the worker may result in the exposure of the patient's open tissues to the blood of the worker.'). The MBChB Course at Birmingham is a non-Exposure-Prone Procedure course, so students with Hep C and/or HIV will not reflect any risk to patients during the course. Therefore, students who are positive or decline the offer of a blood test will still be permitted to continue on the programme. Although, medical students may engage in exposure-prone procedures on a voluntary basis (for example, during their elective). If this is the case, students are required to be screened.
The College of Medical and Dental Sciences will reimburse students with financial hardship for up to £200 of the cost of their vaccinations. If you are eligible for an award under the National Scholarship Programme (i.e. qualify for at least one of the state benefits associated with Free School Meals entitlement, classed as a Care Leaver or with a household income of £16,190 or less), you are advised to obtain receipts for any health checks that you have had to pay for. Once you commence study at the University of Birmingham, you may then apply for reimbursement from the College, up to the cost of £200.
Students will be required to complete a successful Disclosure and Barring Service (DBS) check before admission to the programme.
All students are required to sign the Fitness to Practise Code of Conduct prior to entry, details of which will be forwarded with an offer letter.
Medical students are expected to attend the entire course, which includes some evening and weekend work.
Opportunities for candidates with disabilities
We take a positive view of what candidates with disabilities can achieve as future medical professionals and take seriously our obligation to make reasonable adjustments to ensure that all students with disabilities can successfully complete their studies. All applicants will be assessed up to and including the interview on the basis of the criteria outlined above regardless of any disability. All students, including those with disabilities, have to be able to meet the competency thresholds set by the GMC. If you declare a disability we will invite you to work with us to explore how best we can support your studies.
International students
This full 4-year course is open to home/EU students only.
Applicants must have excellent written and spoken English. In line with the requirements for applicants from the UK, normally we expect grade A in English at GCSE (or equivalent). Please note that the university's Standard English language requirements are minimum standards, which are likely to be raised through competition.
Depending on your chosen course of study, you may also be interested in one of our foundation pathways, which offer specially structured programmes for international students whose qualifications are not accepted for direct entry to UK universities.
Employability
When you have graduated with your MBChB and completed your two foundation years, you'll be in a position to apply for posts in your own chosen specialisation. For most of our graduates, these are hospital and primary care posts in the NHS, but there are also opportunities in laboratory-based disciplines such as pathology, or in research. Some doctors move into more commercial fields such as the pharmaceutical industry, politics, or medical journalism and the media. Whichever direction you choose to go in, your training here gives you a first-class springboard.
Last updated Feb 2020
About the School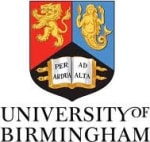 The College of Medical and Dental Sciences at the University of Birmingham is a major international centre for research and education in medicine, medical sciences, dentistry, nursing and physiotherap ... Read More
The College of Medical and Dental Sciences at the University of Birmingham is a major international centre for research and education in medicine, medical sciences, dentistry, nursing and physiotherapy.
Read less