Course in industrial quality in the pharmaceutical sector
Home ›
Courses ›
Course in industrial quality in the pharmaceutical sector
Program Description

A WHO SHOULD
Aimed at graduates or graduates in pharmacy, chemical, biological, veterinary and other university diploma related to the pharmaceutical sector.
It is aimed at recent graduates or practicing professionals in the sector that require a degree of specialization as a professional development tool.
OBJECTIVES
The primary objective of CESIF is the training of professionals with a high level of expertise in various technical and managerial positions offered by companies, complementing the teaching areas with a comprehensive and personalized preparation for the search.
DURATION
750 hours. 45 virtual classrooms, virtual tutorials 5 hours, 450 hours of personal work and 250 hours for the manufacture of the final project.
DOCUMENTATION
For the duration of the course, each student will have access through the Virtual Campus, to all relevant documentation to the areas scheduled. It all contents of study and supporting materials necessary for the proper development of the course is included.
TUTORIALS
Each student will carry out various practical work related to the main areas of the course to be subsequently evaluated by the Program Manager.
PROGRAM OF CONTENTS
The program of Industrial expert in the Pharmaceutical Quality, Is divided into 5 blocks to include all aspects necessary for the formation of the pupil.
REGULATORY FRAMEWORK
integrated markets, mutual recognition agreements and global supply.
Quality regulations in the pharmaceutical sector. CGMP / FDA, ISPE ICH; ISO 9001. Current challenges and harmonization of regulatory frameworks. US cGMP / FDA, ISPE ICH; ISO 9001.
Role of quality in a pharmaceutical company. Since the development or acquisition of a product (Due diligence) to the discontinuance. Lifecycle management from the perspective of quality. transverse structure.
Types of Pharmaceutical Laboratories.
QUALITY ASSURANCE ENVIRONMENTS IN PRODUCTION: QUALITY CONTROL
Functions, organization of a laboratory quality control. References to the regulations.
Laboratory equipment qualification and validation of analytical methods.
Stability studies.
Cleaning validations to supplement the validation process.
QUALITY ASSURANCE ENVIRONMENTS IN PRODUCTION: QUALITY SYSTEMS
Documentation. Description of the specification, system documentation from the quality manual, policies, procedures, etc ... technical writing and proper documentation practices.
, External, internal audits of suppliers and regulatory agencies.
Preparation and execution of audits.
Reception and management of an audit.
The audit report and corrective actions like responding to an audit report.
Fault management: Deviations, investigations, corrective and preventive actions.

<ul>

Definitions; relations; check effectiveness and metrics.

<li>    5W research tools; Ishikawa. Development of Ishikawa. Leadership role in managing fault escalation process. The key factor in successful communication management failure. Nonconforming product management.</li>

Risk management.

Tools: ICH, FMEA. How to develop an analysis and establish risk mitigation actions. Human equipment and tools.
 Staff training.
Training and development programs. From recruitment to promote compliance regulations. Specific training plans for professional staff (Annex 16) and technicians responsible ...

QUALITY ASSURANCE production environments: pharmaceutical processes
Definition of pharmaceutical process Validation Master. Strategy development project validation of pharmaceutical processes. Definition of critical control parameters and critical quality attributes
Qualification of equipment, facilities and services. FAT / SAT comissioning; ISPE. IQ / OQ, PQ. HVAC: Annex I and ISO 14644-1 Particle counting: 2015; Pharmaceutical Water: Purified water, water for injection and pure steam. Design evaluation plan ties in snatch and mature.
pharmaceutical, solid, sterile forms and other dosage forms. Description of the manufacturing process and common excipients. Clothing; personnel particles, container, process stability.
QUALITY ASSURANCE ENVIRONMENTS nonproductive LABORATORIES TRADERS, BROKERS AND WAREHOUSE PHARMACEUTICALS
Good Distribution Practice. Auditorias GDP. New regulations. EUROPEAN COMMISSION Guidelines of 5 November 2013 on Good Distribution Practice of medicinal products for human use (2013 / C 343/01). New anti-counterfeiting directive. Dead line for Europe in February 2019, a challenge for the sector. unique identifier and data matrix.
Quality Systems Laboratories importers and non-importers traders. GMP audits and GDP.
Site concept of Virtual Manufacturing "Virtual Manufacturing site (External Quality)" Manufacture by third parties. Quality contract manufacturers. In vs own product licensing. Technical agreements: partner, manufacturer / liberator. Quality system alignment with the third.
pharmaceutical warehouses.
PROFESSIONAL CAREER ASSISTANCE
Within the educational philosophy of CESIF and as a training supplement, CESIF ON LINE offers its students after satisfactory completion of their training period, the possibility of having the services of a Professional Career Assistance (specialized in Online Job Search Consultant) which periodically send each student those job offers that fit your profile and are considered attractive for the development of his career.
PROFESSIONAL OUTINGS
This course is designed to fully develop the professional skills of students in the following areas of expertise:
Manufacturing and marketing themselves.
Consulting and advisory services.
Suppliers of raw materials.
Manufacturing to third parties.
Import of cosmetics.
Analysis and physicochemical and mocrobiológico control.
Evidence of efficacy.
Comercializadoras.
both theoretical and practical classes in order to direct their professional future towards the following industrial departments of pharmaceutical companies worldwide:
QA.
Regulatory and safety of cosmetics.
Manufacturing.
Purchases.
R & D.
commercial technicians.
Others.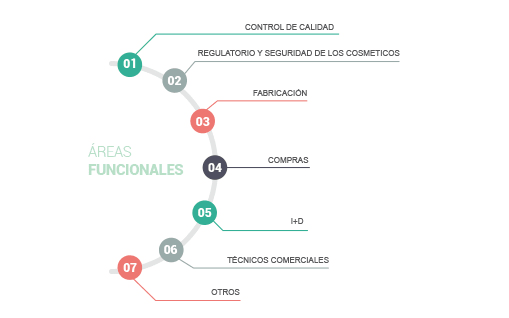 Last updated Mar 2020
Keystone scholarship
Discover the options our scholarship can give you
About the School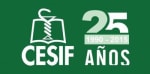 CESIF es una institución privada nacida en 1990, cuya actividad está centrada en las industrias farmacéutica, parafarmacéutica, biotecnológica, alimentaria, química, cosmética y – en general – en todo ... Read More
CESIF es una institución privada nacida en 1990, cuya actividad está centrada en las industrias farmacéutica, parafarmacéutica, biotecnológica, alimentaria, química, cosmética y – en general – en todos los sectores afines relacionados con la sanidad.
Read less