Bachelor nursing education
Home ›
BA ›
Bachelor nursing education
Read more about this program on the school's website
Program Description
You have already completed training in health and (children's) nursing, geriatric nursing or midwifery and would like to accompany others as a specialist teacher for nursing professions and qualify for a job in nursing? In the Bachelor Degree Program in Nursing Education we prepare you precisely for this.
The focus is on the question: How do you motivate linguistically, culturally, intellectually and heterogeneous groups of learners for a physically, psychologically and socially challenging profession in the long term? Among other things, we show you which pedagogical-didactic methods you can use to introduce apprentices to self-reliant learning, how to incorporate current research findings into your teaching, and how the transfer from theory to practice works, taking into account social challenges.
In your correspondence course, you acquire important know-how from the social sciences, psychology, philosophy and health sciences, as well as dealing with political and legal framework conditions as well as the subject of digitization in nursing.
study period
Standard period of study: 36 months
Different time models possible
Study start possible at any time
admission
Proof of university entrance qualification
(Technical) Abitur or subject-related university entrance qualification and training in the field of nursing
Without Abitur:
Completed qualified vocational training in nursing plus at least three years of professional experience
The following completed vocational training courses in the field of nursing apply for admission:

Healthcare worker and nurse
Healthcare and children's nurses
Midwife / maternity nurse
Geriatric nurse
or equivalent vocational training completed in another country
accreditation
AR seal, ZFU (approval number: 1104319)
Course Overview
In the distance learning nursing education you will be taught primarily scientific basics of adult education, general and nursing-specific didactics and lifelong learning. In addition, you will be concerned with the analysis of framework conditions in the field of teaching and learning, the different nursing contexts and the upcoming changes in nursing itself. In addition, legal and ethical aspects, relevant insights from psychology and management will be considered and discussed. You will also gain important insights into the different settings of inpatient and outpatient care for the elderly and the elderly or hospital management.
Our bachelor's program is modular, which means that you study using subject areas that are divided into so-called "modules". Within these modules there is sometimes an introductory course and an in-depth course that systematically prepare you for the completion of this module. Within the modules, you will receive ECTS points (European Credit Transfer System) for each successful completion, which document your performance. These ECTS points are internationally comparable and of course recognized.
Accredited degree
All current courses at the IUBH are accredited by the FIBAA (Foundation for International Business Administration Accreditation).
Accreditation is only granted if the content and structure of a study program meets all qualitative requirements.
FIBAA is a kind of TÜV for academic education that checks the quality of Bachelor and Master courses on behalf of the Accreditation Council. The accreditation is renewed every five (first accreditation) or seven (re-accreditation) years - a guarantee for the quality of our teaching.
FIBAA awards its premium seal for courses of exceptional quality. Five courses at the IUBH have already been awarded this special seal. The IUBH is one of the leading universities in Germany with five or more premium seals.
Your future career in nursing education
With the completion of our nursing education course, you can primarily start teaching in nursing and health-related educational institutions. Possible focal points are health and nursing, health and children's nursing, elderly care and midwives / childbirth care.
In addition, you also have (freelance) teaching activities in further and advanced training, both for professional carers and caring relatives. Other fields of application include professions with an appraisal, such as in publishing, health insurance or advice centers. But you can also make a career as a care specialist in project management or research.
Last updated May 2020
About the School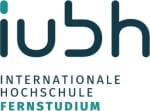 Mit unserem IUBH Fernstudium bieten wir Studierenden die Möglichkeit, sich flexibel und praxisorientiert auf ihren Karrierestart vorzubereiten.
Mit unserem IUBH Fernstudium bieten wir Studierenden die Möglichkeit, sich flexibel und praxisorientiert auf ihren Karrierestart vorzubereiten.
Read less